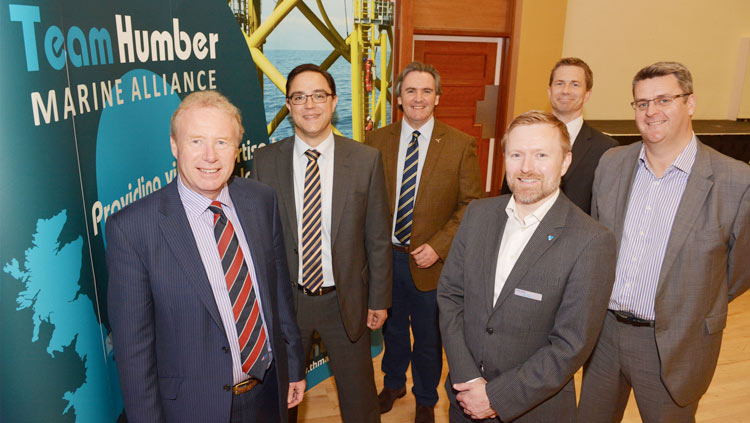 OFFSHORE WIND CONNECTIONS 2016
OWC2016 is a 'must attend' event for all those interested in this growing market.
Attracting regional, national and international offshore wind delegates, the conference is on Thursday, May 12, at The Spa, Bridlington, with a pre-conference networking supper with RenewableUK on 11 May.
UK and international thought leaders and key industry figures will discuss recent industry developments and the increasingly positive outlook for the future.
Wind farm developers, owners, industry trade bodies and companies along the length of the offshore wind supply chain will be attending.
The focus of OWC2016 is on the Yorkshire and the Humber region, which is at the epicentre of the offshore wind industry, and where billions of pounds are being invested in offshore and onshore infrastructure.
Organised by Team Humber Marine Alliance (THMA) and supported by East Riding of Yorkshire Council, this is the perfect time and place to assess what our region has to offer.
Three of the UK's largest wind farms and 80 per cent of all North Sea offshore wind farms are on our doorstep, while 60 per cent of the entire European offshore wind project to be built by 2020 are within 12 hours vessel steaming time.
OWC2016 is devoted to delivering business intelligence by creating opportunities for knowledge sharing and business networking throughout the day
Opportunity to attend the RenewableUK pre-conference networking reception on 11 May.

Diamond Sponsor
Platinum Sponsor
Gold Sponsors
OWC2016 EVENT PROGRAMME
Thought leaders and key industry figures will discuss the latest developments in the industry including updates on key projects from developers, government organisations, manufacturers, port operators, marine support, vessel owners and operations and maintenance service providers.
The morning session with contributions from guest speakers will be followed in the afternoon by seminars and workshops on specific subjects.  The late afternoon event will see a further chance to network.
With views along the coast to the Westermost Rough Wind Farm, The Spa, Bridlington is a very fitting setting for OWC 2016!
Offshore Wind Connections 2016 Programme
Who's Attending
ABP (Associated British Ports)

GEV Wind Power

Myton Law Limited

Mullion UK (Sioen Group)

MHI Vestas

NovaVis

DeepOcean

Offshoreenergy.dk

RenewableUK

DONG Energy

Humber LEP

Green Port Hull

Trinity House Academy

A2SEA

UK Trade & Investment

CTI Travel

HETA (Humberside Engineering Training Association)

Hughes Sub Surface Engineering

Danbrit Shipping

Specialist Marine Consultants Limited

RSM UK Tax & Accounting Ltd (Baker Tilly)

UK STEM

HOTA

HFR Solutions

RED International

Mines Rescue

Eazy Rooms

North Lindsey College

Wind Energy Network

Offshore Wind Industry

Humber UTC

Lombard

Jigsaw Business Group

Octovision Media

MMS Ship Repair

ENGIE Fabricom

HSBC Bank

3Sun Group

Top Best Sealings

McAusland & Turner

ECITB

Bostonair

Dent Steel

IrisNDT

Yorkshire Bank

NKT Cables

QHotels

University of Hull
OWC 2016 SPEAKERS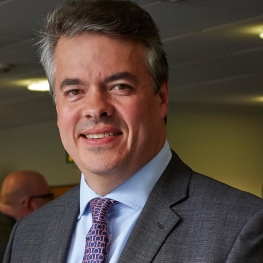 Blair Jacobs
OWC 2016 Conference facilitator
Blair Jacobs is a freelance Broadcaster, producer, voice-over and media-trainer based in the East Riding of Yorkshire, England. Since 1994, Jacobs has been working mainly for the BBC, producing and presenting radio programmes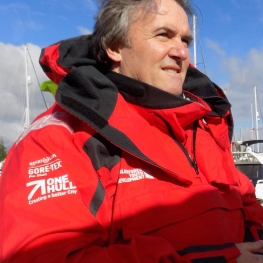 Mark O'Reilly
CEO & Chairman of Team Humber Marine Alliance.
Mark, a seasoned Industrialist, has over 25 years experience in the Industrial/Engineering sector with significant UK and International expertise of Strategy, Business Development, Marketing and Export. He is a member of the Regional Advisory Board for EEF The Manufacturers' Organisation, Humber LEP Marketing Group, Humber University Technical College - Project Steering Group, Governor at North Lindsey College.
For the past 7 years Mark has been focused on the Marine & Offshore industries particularly around opportunities in the "Offshore Wind" sector endeavouring to involve local and regional companies in the supply chain. He has grown Team Humber Marine Alliance into a self sustaining Business Development organisation with over 200 member companies.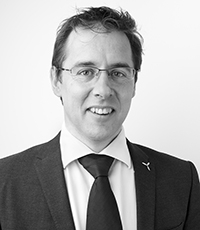 Maf Smith
Maf Smith is the Deputy Chief Executive, Renewable UK
Prior to joining RenewableUK Maf worked at grid and regulatory consultancy Xero Energy, and for much of this time was seconded to the Department of Energy and Climate Change to work on Electricity Market Reform. Between 2006 and 2011, Maf worked as Deputy Chief Executive and Director of Scotland for the Sustainable Development Commission, acting as advisor and scrutiny body to the Scottish Government. Between 2002 and 2006 Maf was Chief Executive of Scottish Renewables.
RenewableUK
The UK's leading renewable energy trade association, specialising in wind and marine energy. RenewableUK develops these sectors by organising industry events, protecting member interests and promoting their industries to Government, business and media. Members include independent companies to large international corporations, providing a united representative voice and fantastic networking opportunities.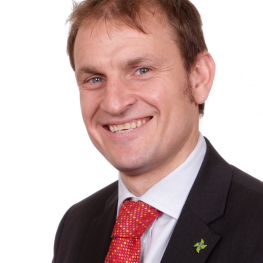 Gareth Russell
Gareth Russell, Business Development Manager, Humber at Associated British Ports.
After completing a BSc in Marine Resource Management, Gareth joined ABP in 1997 and has since held a number of senior commercial and operational management posts at several of ABP's ports around the UK.
Now based on the Humber, Gareth has spent the past few years developing business opportunities for ABP's Humber Ports, which more recently has included the emerging renewables sector and the development of Green Port Hull."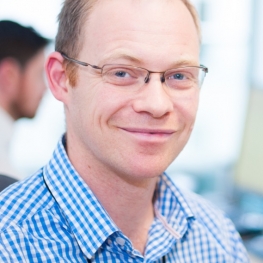 James Cotter
James Cotter - Project Director, Triton Knoll Offshore Wind Farm (RWE/Statkraft)
James has expansive knowledge of the renewables industry, having worked in the sector for over 10 years. During that time he has gathered significant experience across the full lifecycle of assets, seeing projects through from development into their Operations & Maintenance phase.
James has worked at the heart of the cleaner sector with a number of Europe's leading renewables companies, including Centrica, RWE and Statkraft. During this time he has held responsibilities for the asset operations of renewables portfolios which have consisted of both onshore and offshore wind farms. James' wealth of knowledge encompasses the commissioning, Operations & Maintenance set up, and the enduring organisation, including taking the 194MW Lynn and Inner Dowsing Offshore Wind Farm from commissioning and into its operational phase.
James is now focusing on the full lifecycle of the Triton Knoll Offshore Wind Farm joint venture partnership project, managing the development and feed-stage of this large and complex project, through the Government's Contracts for Difference frame work.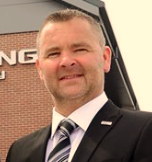 Jason Ledden
Jason Ledden, Construction Project Manager, DONG Energy Race Bank Offshore Wind Farm
Currently Construction project manager for all offshore construction activities on the Race bank project, 12 years working for Dong energy in project execution and management across 6 offshore windfarm projects including Gunfleet sands,London Array and Westermost Rough prior to that a Saturation diver working in deep water construction and salvage for the gas and oil industry.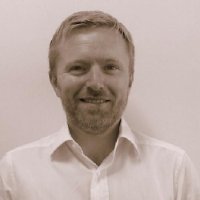 Andy Reay
Andy Reay A2SEA Regional Manager for the United Kingdom/Ireland.
Andy Reay joined A2SEA in 2013 as Regional Manager for the United Kingdom/Ireland.
He has a Masters in Science and is chartered with a strong background in environmental engineering and the power generation sector.
Andy has worked in various aspects of power generation for the previous nine years and currently leads A2SEAs business development and account management for the UK. He is working with major UK offshore wind clients on UK projects to ensure that A2SEAs significant experience, of more than 1,200 turbines installed, brings more value to future projects.
Andy Reay is member of RenewableUK Offshore Wind Delivery Group.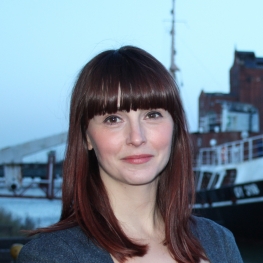 Melanie Onn MP
Melanie Onn is the Member of Parliament for Great Grimsby and Shadow Deputy Leader of the House of Commons.
Born and raised in Grimsby, she was a regional organiser for the public sector trade union UNISON, before first being elected in May 2015.
Upon her election, Melanie said that she wanted to "develop a new vision for our 21st century port town, the gateway to Europe, with good jobs and being a world leader in renewable technology."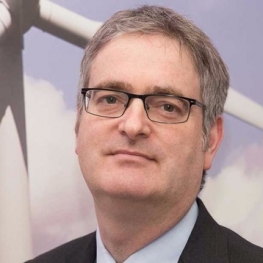 Hugh McNeal (Speaker networking reception 11th May)
Hugh McNeal, Chief Executive, RenewableUK
Hugh McNeal took up his post as Chief Executive of RenewableUK in April. Before this, he spent a substantial part of his career as a senior civil servant, most recently as Director of Change at the Department of Energy and Climate Change. His other roles have included Chief Executive of the Office for Renewable Energy Deployment at DECC, and Deputy Director of Low Carbon Business at the Department for Business, Innovation and Skills.
He was educated at the London School of Economics and Harvard University where he also taught from 1995 to 2000.
Hugh was on the Board and then Chair of Equinox, a charity providing services to people seeking to overcome alcohol, drug and mental health problems, from 2002 until 2012.
He lives in south London with his wife and young son.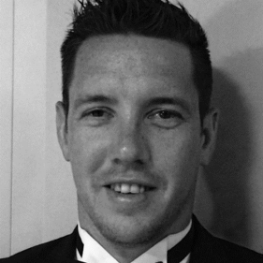 Matthew Patterson
MHI Vestas Offshore Wind – Service Manager, Humber Gateway Offshore Windfarm.
I started my career as an electrical apprentice gaining my HNC in Electrical Engineering. Having worked in several industrial factories including Sellafield. I moved into the wind industry with Vestas in 2008.
I am originally from a town in north Cumbria which sits near the Scottish border. So I was ideally situated to work as a technician for the construction of Robin Rigg Offshore Wind Farm in the Solway Firth. In the 7 years I remained at Robin Rigg, I was promoted to Site Supervisor and then Service Manager.
After MHI Vestas' warranty period at Robin Rigg in 2015, my wife and I relocated to Great Coates just outside of Grimsby so I could take up the position of Service Manager for MHI Vestas Offshore Wind at the newly constructed Humber Gateway Offshore Windfarm in Grimsby.
I am also currently studying my Exec MBA in Business Management at the University of Hull.
Dr Alan Lowdon
Dr. Alan Lowdon (BSc (Hons:1), MSc, MBA, PhD, CEng, MIMechE) Green Port Growth
Alan has over 30 years' experience of the international energy and utilities sectors, specialising in research, development, innovation and intellectual property commercialisation. Alan has worked in major corporations such as NEI/Rolls Royce, British Gas, Suez, Shell, Mott MacDonald and Jacobs. In addition, Alan has held board positions within research and technology organisations such Narec (now part of the Offshore Renewable Energy Catapult which he helped to establish in 2012), ITI Energy in Aberdeen, and has operated as CEO for two university spin-out businesses.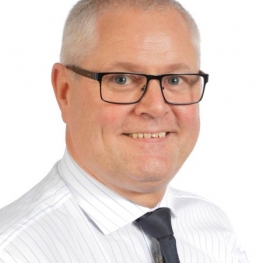 Andy Readyhough
Andy Readyhough Senior Business Development Manager DeepOcean
Master Mariner with over 33 year's maritime experience from a variety of offshore industries. Past 16 years engaged in submarine cable installation, trenching and maintenance operations initially in roles offshore culminating in Captain or Offshore Manager of cable vessels before transferring to shore based roles within Operations and Business Development Management.
Joined DeepOcean in March 2012, currently appointed within Business Development team with specific responsibilities for submarine cable installation and trenching business development for the DeepOcean Group.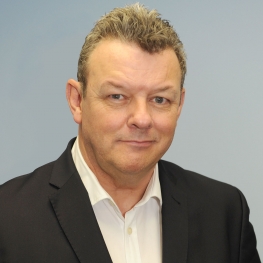 Steve Ross
Steve Ross Managing Director GEV Wind Power
Steve is the MD of GEV Wind Power, running Europe's largest blade repair and maintenance business. Prior to this Steve worked at 3TIER a weather business developing bankable reports for wind and solar plants across the world. He has also worked for Centrica and ScottishPower in a number of management roles. He has been living in the North for the last 4 months and has grown a taste for all things Timothy Taylor!
Martin Roberts
Martin Roberts, Head of Operations & Maintenance, 3sun Group
Martin started in the offshore wind industry with Vestas working on the servicing of Scroby Sands wind farm based out of Great Yarmouth. He moved up to managing the site before joining Gamesa as their Offshore Service Manager. Martin joined 3sun in 2012 and has led the development of 3sun Group's O&M division; pairing industry best practice with the Group's renewable workforce and offshore experience. Now Head of Renewables O&M, Martin is an experienced operations and project manager heading up a range of service, retrofit and maintenance work scopes.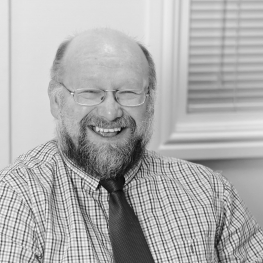 Chris Garrett
Chris Garrett Senior Offshore Wind Farms Engineer, Renewables Advisory, DNV GL - Energy
Chris Garrett has over 7 years experience working specifically as an OWF Installation Engineer @ DNV-GL – this work has included FEEDs, cost modelling, ports & logistics on Southern North, Irish, and Baltic Seas, US, China, & Korea. As a former crane barge mobilisation specialist with a marine civil engineering contractor, he was involved in building piled-quaysides, jetty, and Ro-Ro facilities as well as rock armour bunds for coastal and harbour-defences, & land-reclamation and regularly works on ports and logistics assessments for offshore wind projects. He has spent several months offshore on Borkum West II in a wide variety of Offshore Client Representative roles including UXO clearance, bubble curtaining, grouting and diving operations.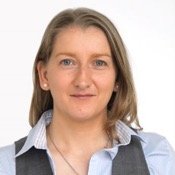 Una Brosnan
Una Brosnan – Growth Manager, Offshore Wind, Atkins Renewables
Úna is the Growth Manager for Atkins Offshore Wind Business. She is a Chartered Civil Engineer with over 14 years industry experience in Offshore Renewables, highway engineering, drainage and construction. Úna joined Atkins Offshore Renewables team in Glasgow on completing a Masters in Sustainable Energy Systems from Edinburgh University in 2010 and supported the Head of Offshore Renewables in growing the offshore renewables business in the UK and further afield.
As Growth Manager she is responsible for the growth and strategy of the Atkins Offshore Wind business on a global basis. Her experience to date in offshore wind, business development, strategy development, project management of offshore wind projects (concept, FEED and detailed design), stakeholder management and opportunity/investment development.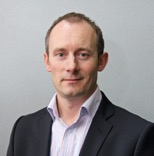 Jonathan Chapman
Jonathan Chapman - Offshore Business Unit Director, Balfour Beatty - Power T&D
Jonathan leads the Offshore Business Unit with responsibility for a number of long-term asset management contracts, new build cable transmission links for offshore renewable projects and electricity interconnector projects. He re-joined Balfour Beatty in 2007 having first started as an undergraduate in 1988. He previously led the strategy and business development function in Balfour Beatty, and has worked in Skanska UK and client side in consultancy and project development.
Jonathan is a Chartered Civil Engineer with an MBA in Engineering Management.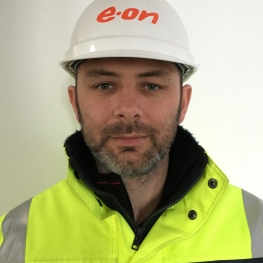 Chris Snell
Chris Snell - Production Manager, EON Humber Gateway Wind Farm
The renewables sector has been my specialism since 2008 when I moved from technician to manager of the Lynn and Inner Dowsing wind farm. My area of expertise is O&M and the optimisation of the whole process from shore to the WTG. Of personal interest to me is building relationships in order to create a great working environment. At this time I am employed by EON as a Production Manager working at the Humber Gateway Wind Farm managing the day to day activities on site.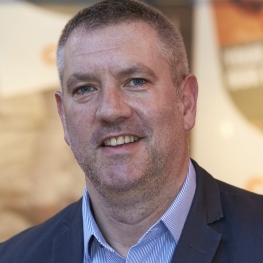 Lee Andrews
Lee Andrews, Operations Director, CWind
Lee joined CWind in November 2014 after 25 years with Siemens. Lee began his career with Siemens as an apprentice in 1987 becoming a Mechanical Engineer working on various large scale machines for the metals industry.
He progressed from the factory floor into roles across the business from Site Supervisor to Site Manager to Construction/Project Manager working on large complex projects around the world including locations such as Brazil and China. He transferred departments within Siemens in 2010 to work in the then new offshore wind sector, where he used his vast engineering knowledge to help support the construction of offshore wind farms under planning and in construction from subsea works to WTG installation across Denmark and Germany.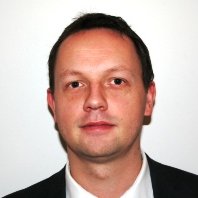 James Battensby
James Battensby, Technical Bid Manager, Offshore Renewable Energy Catapult (ORE Catapult).
The Offshore Renewable Energy Catapult is one of a network of elite technology and innovation centres established by Innovate UK. James is responsible for the development of research proposals and industrial supply chain engagement programmes at the ORE Catapult.
James has over 15 years of experience in the low carbon sector and prior to joining ORE Catapult held a range of positions managing technology development projects. This has included roles with Parsons Brinckerhoff, UK Government and Corus Research and Development.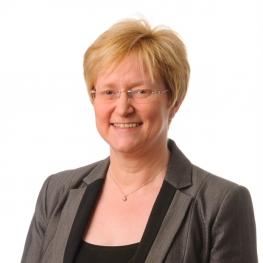 Jackie Hall
Jackie Hall, Partner, RSM
Jackie Hall heads up the Energy and natural resources sector in the Hull office, she also leads the private client team and specialises in capital taxes, trusts and employment taxes for a wide range of clients. She has responsibility for tax compliance and planning concerns of our corporate and private clients.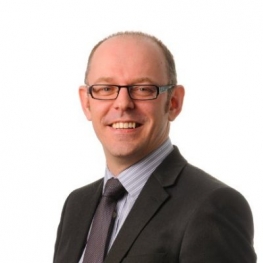 Glenn Smith
Glenn Smith, Associate, RSM
Glenn Smith is responsible for the tax compliance services supplied to a large number of corporate clients and also specialises in R&D tax credit claims. He is a qualified Chartered Tax Adviser and is the former Chairman of the local branch of the Chartered Institute of Taxation.
All tickets include access to the conference and exhibition on May 12, 2016.
If you or your business are not already members of Team Humber Marine Alliance,
please contact THMA office manager, Mary Green on 01482 485271
SPONSORSHIP AND EXHIBITION OPPORTUNITIES
There are a limited number of Sponsorship and Exhibition opportunities available at OWC2016
Raise awareness of your company
products and services with a high calibre
informed and well-connected audience of offshore wind industry professionals.
EXHIBITION STAND
£250 + VAT
Sponsorship packages to suit all budgets, including Platinum Sponsor and Gold Sponsor
For an informal conversation and to find more information about what is on offer with Sponsorships and Exhibition packages, please contact THMA office manager, Mary Green on 01482 485271
GETTING THERE
How to find The Spa, Bridlington, the venue for Offshore Wind Connections 2016
The Spa, Bridlington is easily accessible by both road and rail, with Bridlington railway station and a host of town centre car parks all within 10 minutes walk from the venue.
Directions by road:
From the south and west take the M62 eastbound to junction 36, then the A614 through the Wolds to Bridlington. Follow signs for The Spa/South Beach.
From the north take the A1 to A19/A166 (inland route) or A171/A165 (coastal route).
Directions by rail:
Bridlington is on the East Coast line offering connections from Hull and York to all other destinations throughout the country. On arrival turn right out of the station and cross the coach park onto Hilderthorpe Road. Go straight across and along New Burlington Road until junction with West Street. Turn left and then right onto Neptune Street. The Spa, Bridlington is visible straight ahead.
Please click below for maps.
Park and Ride Bridlington (pdf 2.8mb opens in a new window)
How to find Bridlington (pdf 3.2mb opens in a new window)
How to find the Spa and parking (pdf 1.5mb opens in a new window)
CONTACT US
Team Humber Marine Alliance – THMA office manager, Mary Green
01482 485271
Team Humber Marine Alliance,
Wykeland House,
47 Queen Street,
HULL HU1 1UU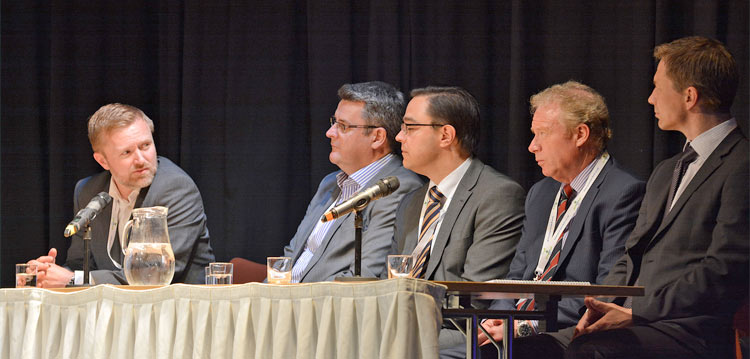 TEAM HUMBER MARINE ALLIANCE
About THMA
This not-for-profit, privately operated business development organisation has a growing membership of 200 companies.
THMA has a focus on the marine and offshore energy sectors based in Yorkshire, Humber and Lincolnshire region.
Established in 1996 as one of the main marine/offshore renewables organisations in the UK, THMA is supported by five local authorities, the Humber Local Enterprise Partnership and key academic institutions.
We have facilitated millions of pounds worth of new business for our members whilst organising overseas trade missions, networking events, exhibitions, workshops and conferences.
Team Humber is actively supporting skills development programmes and is a contributor to the new Humber UTC specialising in Renewables and engineering.
To find out more about THMA visit our website (opens in a new window)
KEY FACTS
Team Humber Marine Alliance – THMA office manager, Mary Green
200+ member companies
17,000+ member employees
20-year-old not-for-profit private member organisation
Green Port Growth Business Support framework partner
Humber Renewables official exhibition organiser – (with the Humber LEP)
Humber Renewables Champion 2014 - Mail Media & News
Affiliate partner of EEF The manufacturers' organisation