OFFSHORE WIND CONNECTIONS 2021
Presented by Team Humber Marine Alliance in partnership with Aura and hosted in the virtual Aura Innovation Centre (AIC)*
OWC2021 is the premier event for all those interested in the rapidly growing offshore wind sector in the North Sea and beyond, offering the chance to network with key industry players.
It is the eighth Team Humber Marine Alliance annual offshore wind conference and will replicate real-life networking via an exciting virtual experience.
Introducing an innovative platform, a digital twin of the Aura Innovation Centre, we're bringing the best of the conference straight to your desk in an interactive and immersive way. It's innovation in action!
After creating an avatar, you'll enter the virtual AIC and network with exhibitors, sponsors and delegates. You can then 'take your seat' and watch presentations from high-profile speakers which will be broadcast via the Team Humber Marine Alliance news channel straight onto the screen in the lifelike and real time, virtual AIC conference space.
It's simple to check out who's 'in the building', chat with them, video call them and even get together in groups.
See a list of everyone at the event
Connect via private message or video chat
Send messages to everyone
Chat in groups
Speak to who you want, when you want
Sit back and get the latest on the industry
Come and go as you please
Why get involved?
With the Humber's new freeport status and its position as a leader in offshore wind, there is new energy in the sector, so don't miss OWC2021 which you can take part in from wherever you are based.
High profile event which attracts regional, national and international delegates
Enhanced and flexible virtual networking
Opportunity to have your own digital advertisement created and shown during the breaks
*Aura Innovation Centre (AIC), part-funded by the European Regional Development Fund and led by the University of Hull.
OWC2021 EVENT PROGRAMME
Event Overview
The itinerary and speakers for the two-day event will be with you soon but while we are putting this in order, please take a look at our great speakers.
Their subjects range from the Overview of the Humber, regional developments and supply chain opportunities, Freeports, Offshore Wind US, Offshore Wind Europe, Skills – what will we need? Brexit, Fishing and the Southern North Sea Alliance – their website will be launched at the event.
They're all such good speakers and their subjects are all so relevant and interesting, we've decided not to put them in any order of priority, but have jumbled them up! We have more speakers to add to this great line-up, so please keep taking the time to look at our updates, or come and see and listen to them for yourself  https://www.eventbrite.co.uk/e/offshore-wind-connections-2021owc2021-tickets-89596638959
This two-day event commences at lunchtime on Wednesday, April 21, and continues throughout Thursday, April 22. It will feature our high-profile guest speakers, virtual networking and a virtual exhibitors hall. During breaks between presentations, adverts from sponsors, exhibitors and delegates will be shown. The full itinerary will be released prior to the event.
Due to Covid-19 social distancing restrictions, the dinner we had planned at the Hallmark Hotel for the evening of April 21 will not be going ahead. However, in true Team Humber style, we will hold a very sociable networking event on 24 June. Please look out for further announcements.
If you need any further information, please contact Mary Green, operations manager at Team Humber Marine Alliance on  +44 (0) 7590 963378 marygreen@thma.co.uk
Who's Attending
Siemens Gamesa Renewable Energy

Orsted

Ore Catapult

Associated British Ports

Andrew Jackson Solicitors LLP

RSM

RenewableUK

Aura

SubseaUK

MaritimeUK

Grimsby Renewable Partnership

Semco Maritime A/S

IT Services Grimsby

Peak Earth

Mareel

Cargo Store Worldwide

Propeller Fuels

NOF

Sylatech Limited

Kurt Fish Sales Lited

Aero Healthcare

Torque Solutions

Tranemo Workwear Limited

James Fisher Marine Services

Rotos 360

Engie Fabricom

Rix Shipping

Durham Energy Institute

Wilkin Chapman Solicitors LLP

Holiday Inn Hull Marina

EDS HV Group

SMC (Specialist Marine Consultants)

Cleethorpes Lettings

Rhenus Offshore Logistics

L S Transmission Consultancy

Titan Containers

Acta Marine

HOTA (Humberside Offshore Training Association)

Myton Law

Boston Energy

Hobson & Porter

Hydrosphere

Wind Power Support

Commerce & Industry Magazine

Wind Energy Network

Business Works Magazine

DIT (Department for International Trade)

Good Travel Management Limited

Carlbom Shipping Limited

Nord Lock Group

The Supply Chain Network

Titan Containers

Doubletree by Hilton Hull/Grimsby

RES

Business Live

Triton Knoll

Carlbom Shipping

HeliPPE

Panolin UK

MAPA Pr

Manor Renewable Energy Limited

Westcott Industrial Services

Port of Tyne

Energy Industries Council (EIC)

FIRMA Engineering Limited

Film Ocean

Renewables Experts Limited

McAusland & Turner

SPS Security

ComtecInt UK Limited

HGF Limited

Mastex Software BV

Portakabin Limited

Acta Marine Holdings bv

Media & Crisis Management Ltd

Clyde Travel Management

Clarksons Port Services

C Force Marine Ltd

Fulkrum Technical Resources Ltd

Best Service (Europe) Ltd

WS Transportation

Kawasaki Subsea (UK) Limited

Glamox Lighting

Wind Subsea Solutions

Romica Tie Group

Seawind

Oldham Engineering Limited

Advanced Insultation

GEV Wind Power

Cybrnetix SRIS Ltd

Access 2 Funding Specialists Limited

Proeon Systems Limited

Manor Renewable Energy Limited

Workboats Association

ergo/The Supply Chain Network

Northern Power House

Burns & McDonnell

Boston Offshore Wind - US

DIT (Department International Trade)

Holderness Fishing

EEEGR

Moventas

Clay 10 Creative
Day 1 : 21st April
Time

Details

13.00 - 16.00

21st April

Day 1 Virtual Offshore Wind Connections Connections Conference & Exhibition 2021

13.00 - 16.00

21st April

Virtual Networking - then the start of the event!
Day 2 : 22nd April
Time

Details

9:30 - 15.00

22nd April

Day 2 Virtual Offshore Wind Connections Connections Conference & Exhibition 2021
OWC 2021 SPEAKERS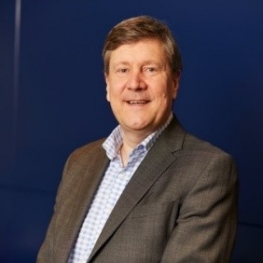 Clark MacFarlane, CEO NE&ME and UK Managing Director Siemens Gamesa Renewable Energy Ltd
Clark MacFarlane is both Managing Director of the UK business, a position he has held since 2014, and CEO of the Onshore Business across Northern Europe and the Middle East, as of 2020. Clark joined the then Siemens Wind Power business as Managing Director, Offshore in 2012. Since joining Siemens in 1997, Clark has been the CEO or MD of five Siemens UK Businesses covering Power Generation and Services, Defence, Building Technologies and IT Solutions & Services.
Clark has been a board member of Renewable UK since 2017 and is also a member of the Offshore Wind Industry Council (OWIC), working with his Industry Colleagues and BEIS to achieve a cost-effective, long-term future for sustainable renewable energy in the UK and develop the Supply Chain.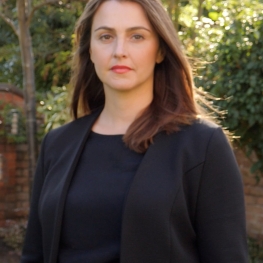 Melanie Onn - Deputy Chief Executive - RenewableUK
Melanie Onn joined RenewableUK in March 2020 as Deputy Chief Executive.
Her role includes helping RenewableUK's supply chain members to grow, and developing the skilled workforce the industry needs, including opening up wider areas of the sector to more women. She also leads on public speaking and media work.
Ms Onn was elected twice as Labour MP for Great Grimsby, serving from May 2015 to November 2019, including periods as Shadow Minister for Housing, Communities and Local Government and Shadow Deputy Leader of the House of Commons.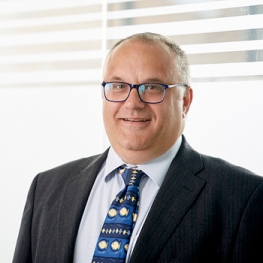 Andrew Oliver - Chairman of THMA and Partner at Andrew Jackson Solicitors LLP
Andrew is a trusted specialist in the field of marine law and commercial fisheries, both nationally and internationally. He advises on the sale, purchase and financing of vessels, licenses, fishing quota and fishing effort. Andrew also advises on marine environmental matters including pollution, environmental protection and marine spatial planning.
Andrew's regulatory expertise and experience means he regularly advises in connection with investigations carried out by local Inshore Fisheries and Conservation authorities, MMO, MCA and various other government departments.
He has been involved in offshore energy in all forms, especially in respect of vessel sales, purchase and charters, health and safety issues, and the interaction of the renewables industry with other users of the sea.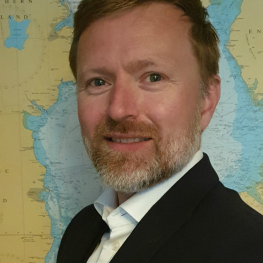 Andy Reay - ABP Group Head of Commercial Wind
Andy Reay became ABP Group Head of Commercial for Offshore Wind in October 2020. Prior to joining ABP, he help the role of Business Unit Manager at the DEME Group and has worked in Offshore Wind for the past 8 years. Andy has 20 years of experience across sectors including power generation, oil & gas and chemicals. Andy is a former member of the Renewables UK Board and is now a member of the Aura Advisory Board established to deliver offshore wind sector development based around the Humber region. He is also a board member of London International Shipping Week.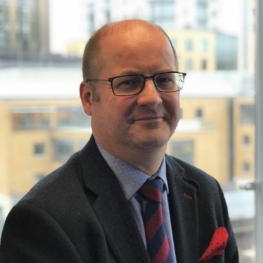 Tony Appleton - Director Offshore Wind - Burns & McDonnell
Tony Appleton is director of offshore wind for Burns & McDonnell. He is a Chartered Engineer registered with the Institution of Mechanical Engineers and earned a bachelor's degree in mechanical engineering (with honours) from Newcastle University, England. He has been in the power sector for over 25 years working in both generation (renewable, fossil fuel and nuclear) and transmission & distribution and has specialized in the offshore renewables and interconnection global markets for the last 15 years. He has been involved with over 35 offshore wind projects and 5 submarine HVDC interconnection projects. He has led organizations and teams in all aspects of offshore wind with work ranging from viability studies to front-end feasibility studies through construction to commissioning and operation and maintenance. He has worked with every offshore wind developer as well as knowing and understanding the global offshore supply chain.
Dr Lars Karlsson - Managing Director, KGH Global Consulting; President KGH Border Services, KGH Group; Former WCO Director for Capacity Building and DG Swedish Customs
Lars Karlsson has an extensive background over three decades in Customs, borders and international trade policy. Before joining KGH, Mr. Karlsson was Director of the World Customs Organization (WCO), a multinational organization with 183 member countries (99% of world trade). Prior to this Lars Karlsson was Act Director general and Deputy Director General of Swedish Customs, with a twenty-five years career as civil servant.
He serves as Senior Advisor to Governments in more than twenty countries and holds leading positions in three academic research networks and think tanks in the area of customs, borders and international trade.
He is a Doctor of Education (honoris causa) and holds a Masters in International Customs Law and Administration.
On Brexit, Lars Karlsson was in 2017 commissioned by the European Union to do an academic report about the EU-UK border post-Brexit, Smart Border 2.0, a report that is widely acknowledged in both EU and UK. He was the customs expert of the UK Parliament Alternative Arrangements Commission (AAC) that last summer presented solutions for the island of Ireland. Karlsson is advisor on customs and border matters to UK Government institutions and he has been invited to testify seven times as customs expert to the House of Lords and House of Commons relevant Brexit committees. Lars Karlsson was mentioned as customs reference by Michael Gowe when the Chancellor of the Duchy of Lancaster earlier this summer presented the new UK Border Operating Model to the Parliament.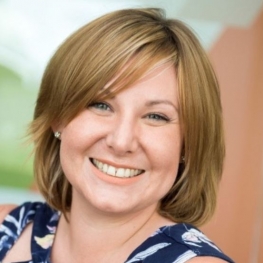 Laura Botham – HR Partner, Siemens Gamesa
Laura Botham is a HR Partner for Siemens Gamesa in the UK. Working predominantly with the Offshore and Corporate Functions, she is passionate about employee engagement, talent development and organisation design. As a local Hull woman, Laura has a solid network in the local community partnering with key stakeholders to raise the profile of the local industry, the sector and growth of the Humber Region.
Laura has more than 15 years' experience in Human Resources with experience in the public and private sectors gaining her HR Practitioner experience in FMCG, predominantly in manufacturing environments. In addition, as an alumni of the University of Hull, where she completed an Undergraduate BA and Postgraduate Masters, she is proud to work in the local region in a sector which makes real what matters, clean energy for generations to come.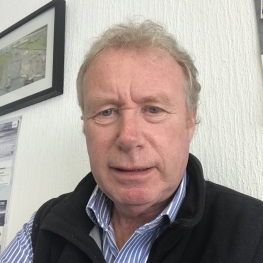 Neil Etherington - Group Development Director - Able UK
Neil has operated at a senior level in both the Public and Private sectors and frequently in high profile roles.
A graduate economist Neil started his working career with Dunlop (subsequently BTR) and after an initial position in Industrial Relations was an Export Sales Manager for 5 years. A three- year stint as Deputy Regional Director of the CBI brought him on to a wider stage and he became Chief Executive of Teesside Tomorrow in 1992. In 1996 he became the first (and only) Chief Executive of the award- winning Tees Valley Development Company (TVDC) which championed the area in terms of both Inward Investment and Tourism and which demonstrated the strategic and collaborative capacity of the five Tees Valley Councils.
In 2004 he was appointed Chief Executive of Redcar Racecourse and in four years led a significant improvement in both the performance and profile of Redcar's principal asset.
In 2008 Neil joined Able UK Limited as its Busienss Development Director overseeing the Company's expansive land bank (7,000 acres) across the North of England.
Neil was a longstanding Governor of Teesside University, a former Chairman of Tees Valley Living (Housing Market Renewal Pathfinder) and remains a keen golfer, skier and horseman.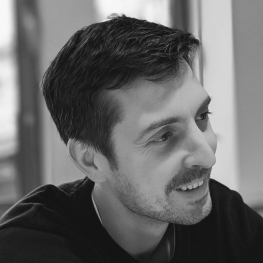 Daniel Taylor - Senior Trade Adviser with DIT at the British Embassy Stockholm
Daniel is a Senior Trade Adviser with DIT at the British Embassy Stockholm. His key areas of focus are energy and clean growth. He has worked with the commercial team at the Embassy for 6 years supporting UK businesses in Sweden. Prior to joining the team in Sweden he worked on trade policy at the UK Mission to the UN and WTO in Geneva.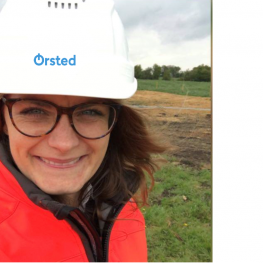 Courtney French - Commercial Fisheries Manager for Ørsted UK
Courtney French: Commercial Fisheries Manager for Ørsted UK. Responsible for managing the relationship between commercial fisheries stakeholders and Ørsted offshore wind projects throughout the UK, in development, construction and operational phases. The purpose of commercial fisheries manager role is to maintain and seek to improve relations with commercial fisheries stakeholders and facilitate coexistence between the two industries. Skilled in negotiation, mitigation management, Environmental Impact Assessment, and fisheries management. Marine biology background with a Research Master's degree in Sustainable Fisheries and Aquaculture.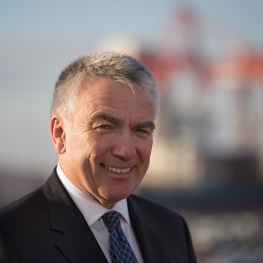 Simon Bird - Regional Director, Humber ABP (Associated British Ports)
Simon joined the ABP Executive Board in September 2015 as the Humber Director, responsible for the four major ports of Goole, Grimsby, Hull and Immingham.
A highly respected professional in the world of business, he has brought with him to the role a wealth of experience including 15 years as Chief Executive of the Bristol Port Company.
Whilst at Bristol, Simon served first as Vice-Chair and then as Chair of the UK Major Ports Group representing the Ports sector at a UK and international level. He also served for a time as the UK Government's Senior Port Advisor.
Prior to his role at the Port of Bristol, Simon held a number of roles as a Board Member at the Mersey Docks and Harbour Company, International Water Limited and British Aerospace plc. Prior to starting his industrial career, Simon held a Short Service Commission with the Royal Navy.
Simon is a Non Executive Director of KNOP ( a company which operates shuttle tankers globally), he serves on the Board of The Greater Lincolnshire Local Enterprise Partnership and is chair of the Humber Freeport. Simon also has an honorary commission in the rank of Captain in The Royal Naval Reserve.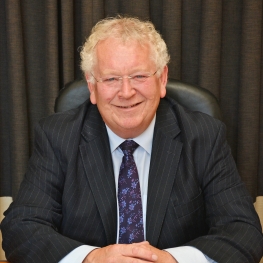 Stephen Parnaby OBE Vice Chair, Hull and East Yorkshire LEP
Stephen is probably best known for his 40 years as a local Councillor, including 28 continuous years as Leader, before stepping down from the East Riding of Yorkshire Council in 2019. He was involved with The Humber LEP since inception including the roles of Vice Chair and latterly Chair, he now takes on the Vice Chair's role at the new HEYLEP. He has ran several of his own businesses and now acts as a consultant including working for the region's largest employer Wren Kitchens as Business Development Director. He is passionate for the Region and is convinced it now has a golden opportunity to be a leading player in the Energy Sector particularly Offshore Wind. He is responsible for putting together the region's largest annual business conference "The Business Day " attracting 700 delegates and international speakers. He was awarded the OBE in 2008 for services to Local Government.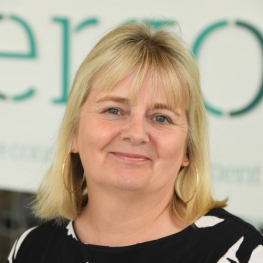 Dawn Hall - Business Support Services Manager - East Riding of Yorkshire Council
Over 25 years' experience working within Business Support. Based at ergo (a hub for renewables and environmental technologies) currently manage a range of business support programmes and work in partnership to understand the needs of industry and support businesses to achieve their potential. Key aspect of which is the Supply Chain Network (A legacy of Green Port), working with regional businesses, major strategic investors, and developers to strengthen knowledge and intelligence of supply chain opportunities, encourage local supplier connections and supporting businesses to be supply chain ready.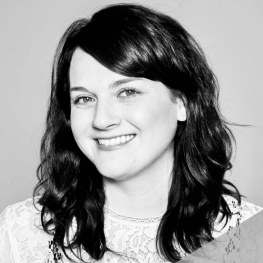 Hannah Webb is the Trade Officer for Offshore Wind and Clean Energy at the UK Department for International Trade
Hannah Webb is the Trade Officer for Offshore Wind and Clean Energy at the UK Department for International Trade. She supports companies from the UK, and in particular the Northern Powerhouse, as they engage with the US market. She assists companies with market entry strategy, positioning products or services, and building a network of meaningful contacts in market. Hannah has ten years of experience in international trade development, working at such organizations as the Maine International Trade Center and Enterprise Ireland. She has worked across a number of sectors including Boat Building, Composites, Life Sciences, Consumer Retail, and HR Technology.
Hannah earned her degree from the University of Edinburgh and enjoyed traveling throughout the UK during her time living there. She is originally from the state of Maine and is excited to be working at home in New England once again. She's based at the British Consulate in Boston and working up and down the East Coast USA.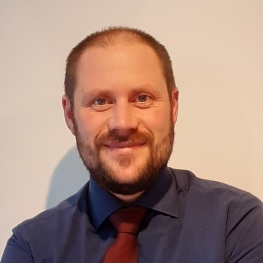 Kerrie Forster Chief Executive Officer, The Workboat Association
Kerrie Forster Chief Executive Officer, The Workboat Association
After 17 years working both on/offshore within various maritime industries, Kerrie is an industry Consultant and CEO of the Workboat Association - "The trade association for Workboat Owners, Operators, Stakeholders and Professionals."
Once a workboat vessel Master, he has substantial offshore experience onboard CTVs, Survey Vessels, Dive support and Anchor Handlers. Kerrie spent a number of years managing a fleet of workboats for an International company based in the Netherlands and has gained experience from working across the globe.
Kerrie has a strong background in promoting a well-accepted safety culture, responsible work ethics and cross organisation understanding. He has designed QHSE documentation, systems/ controls and has led significant incident and accident investigations. Organising and providing training and technical advice to on/offshore workforces, he is an ISM lead auditor, certified in the International Maritime Dangerous Goods code and has developed and implemented ISO/OHSAS/IMO certification of various company Safety Management Systems.
Currently living in Rotterdam NL, Kerrie actively represents the Workboat Industry and wider Offshore Contracting Sector speaking at and Chairing working groups and conferences, providing guidance and research to many National and International publications, campaigns and Government strategies. Kerrie is motivated in supporting all industry stakeholders from Regulators to Apprentices.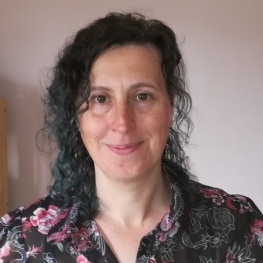 Katharine York - Chair, Grimsby Renewable Partnership and ORE Catapult, OMCE Manager
Katharine chairs the Grimsby Renewables Partnership, a members' organisation connecting the offshore wind industry with the local supply chain and community of Grimsby and the wider Humber region. She moved to the area in 2012, to take up a role in the operations and maintenance of what at the time were the only wind farms operated from Grimsby. Since then the industry has grown rapidly, with still more exciting growth to come. Her years in the industry have given her inside knowledge of what life is like for both owner-operators and OEMs, and an understanding of the practical difficulties for SMEs attempting to engage with the sector. In 2020 she moved to a role with ORE Catapult, to set up the Operations & Maintenance Centre of Excellence at the heart of the UK's largest offshore wind O&M hub.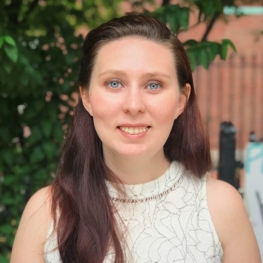 Kristin Kelleher - Vice Consul for Prosperity, Energy & Climate Policy at the British Consulate in Boston, MA, USA
Kristin Kelleher is the Vice Consul for Prosperity, Energy & Climate Policy at the British Consulate in Boston, MA, USA. She supports the Consulate's offshore wind policy work and the Consulate's engagement on subnational low-carbon energy. Kristin has worked in the private, public and nonprofit sectors. Kristin worked with the Department of International Trade to welcome 25 Northern companies on a virtual offshore wind delegation to the North East, USA in December. Prior to joining the Consulate, she led policy and programming for a clean energy business association. She holds an M.A. degree from King's College London and a B.A. from George Washington University.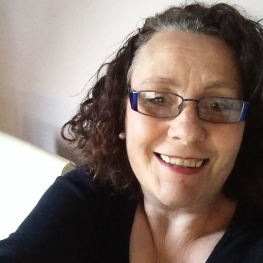 Lorna Wagner - Programme Manager (Careers and Outreach) - Maritime UK
Lorna joined Maritime UK from an FE College in Eastleigh in Hampshire where she managed the support services for six years including being the Careers Leader. Eastleigh was the first Technical and Professional College in the County to achieve the coveted Quality in Careers Standard under her tenure. She is a qualified careers adviser and a passionate advocate for helping people reach their potential through successful and satisfying careers.
As the Programme Manager (Careers and Outreach) she has responsibility for leading the careers activity of Maritime UK, working with employers and educators to promote the many exciting opportunities in the sector. She will be driving forward the programme of activity and supporting resources in a collaborative and coordinated way sharing best practice from around the regions. She is very much looking forward to actualising the outreach part of the role, visiting the regions, and seeing first-hand what activities are working best around the Country.
Lorna is based at Solent LEP in Portsmouth.
Update:
Ten months into the role Lorna has developed the national careers programme and published the strategic plan. We have established a careers professionals' network with over 270 members (nationwide) and an Industry Ambassadors network of over 100 maritime people, who have delivered maritime careers information to over 11,000 children!
The programme is gaining momentum and support from the sector, and a good level of interest form educators with outreach work happening in primary, secondary, FE and Universities. This would not be possible without the active participation from Industry professionals, and her presentation will focus on the careers programme and skills, as well as how Humber based maritime businesses can get involved in the programme.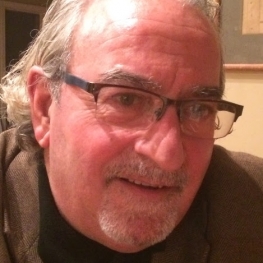 Paul Vigeant - Offshore Wind Consultant - Massachusetts - US
Paul Vigeant is an offshore wind consultant with more than 15 years of experience in this emerging energy market. He was the Principal Investigator and team leader for a comprehensive research project entitled, "2018 Massachusetts Offshore Wind Workforce Assessment" sponsored by the Massachusetts Clean Energy Center.
From 2014 until 2018, Mr. Vigeant served as the Vice President for Workforce Development and External Affairs at Bristol Community College in Fall River, Massachusetts. He managed workforce-training initiatives in offshore wind and renewable energy technologies; he also served as the Managing Director of the New Bedford Wind Energy Center in New Bedford Massachusetts. The Wind Energy Center supports development of the offshore wind industry in the U.S. and promotes the Port of New Bedford as the premier location for a wide range of business development and investment opportunities associated with the emerging U.S. offshore wind industry.
Mr. Vigeant worked for more than twenty years at the University of Massachusetts Dartmouth as the Assistant Chancellor for Economic Development. Mr. Vigeant conducted extensive research into the European offshore wind industry, including all aspects of supply chain development; in addition, his research focused on the technical and safety training requirements for careers in offshore wind.
Mr. Vigeant has more than 45 years of experience as a Chief Executive Officer and Senior Executive in workforce training, economic development, and finance capital formation. He has a B.A. from the University of Mass Dartmouth and earned his Master's Degree in Public Administration from the University of Rhode Island.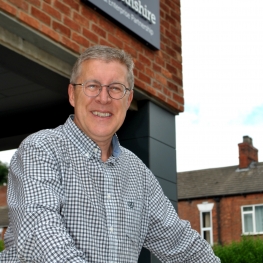 Pat Doody - Chair - Greater Lincolnshire LEP
Pat Doody was appointed Chair of the Greater Lincolnshire Local Enterprise Partnership in March 2020, having worked most recently as Area Director for NatWest Commercial Banking in Lincoln.
In this role he oversaw a team focusing on many of the sectors key to the Greater Lincolnshire economy such as manufacturing and technology, visitor economy, healthcare, agriculture and logistics.
Pat maintains an interest in education: he was formerly Vice-Chair of the Lincoln College Group and is an advisory board member of the University of Lincoln International Business School.
He enjoys walking, cycling and Welsh rugby and is a keen follower of Lincoln City FC whose recent successes mirror Greater Lincolnshire's growing ambitions. A passion for, and a belief in, what Greater Lincolnshire can achieve through its strong partnerships make this a highly rewarding role for Pat.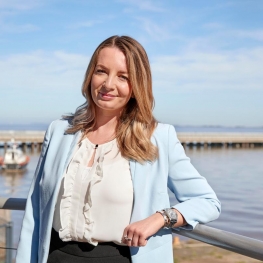 Lauren Little - Stakeholder Advisor for for Ørsted in Grimsby
Lauren Little is a Stakeholder Advisor for Ørsted in Grimsby and engages with key stakeholders about the transformational impact that the offshore wind industry is having on the town of Grimsby and the wider Humber region.
Ørsted currently operate 4 offshore wind farms from the East Coast Hub in Grimsby and are currently constructing the world's largest offshore wind farm; Hornsea Two. Raising awareness of opportunities, inspiring young people into offshore wind careers and communication with businesses, local government, membership organisations and education are big parts of her daily work.
Most recently Lauren supported the development of the Humber Offshore Wind Cluster prospectus and the £1million investment into the Youth Zone in Grimsby.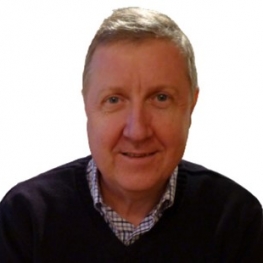 Len Taylor - Northern Powerhouse Sector Specialist Offshore Wind and Renewables
Len Taylor - Northern Powerhouse Sector Specialist Offshore Wind and Renewables
Len has over 15+ years' experience in the energy sector covering all aspects from offshore wind, biomass/biofuels, through to CCUS, and more latterly with hydrogen. He has held very senior roles during that time with many major companies such as AMEC, DONG Energy (now Orsted), and Whessoe Engineering (part of Samsung C&T).
Having had the experience of perspectives from the owner operator side as well as the major EPC side he has a unique experience with the very broad experience in the energy sector coupled with considerable international experience building up business in India, Malaysia, China, Bahrain and Libya.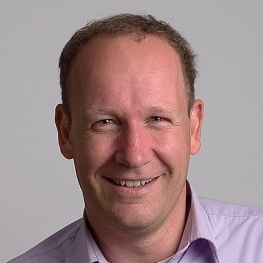 Dr. Ir. René Peters TNO
René Peters is responsible for innovation in gas at TNO, a Research and Technology Organisation of the Netherlands (www.tno.nl). This includes research on production of gas, gas transport and storage, biogas, LNG and Hydrogen. He is leading the North Sea Energy program on system integration in offshore energy (www.north-sea-energy.eu). He received this PhD thesis at the Eindhoven University of Technology in 1993. He started his career at Shell Research (1993 – 1998), after which he served in several technical, commercial and managerial positions in TNO since 1999. His current position is director gas technology, where he is also managing the Dutch National Innovation Program on Geo Energy. Peters is chairman of the European Forum on Reciprocating compressors (www.recip.org). He is an advisor to the Dutch Government as a member of the ''council of experts'' for the Ministry of Economic Affairs, and, he is a board member of the IRO branch organization for the supply industry for offshore oil and gas and renewable industry since 2016.
In his current role in TNO, Rene is working on Orchestrating Innovation, i.e. setting up international public-private partnerships in innovation in order to accelerate the energy transition. In these consortia, private companies and public organisations are working together with knowledge institutes and universities on long term mission oriented innovation programs. The programs are funded by Topsector Energy and industry, and have a collaborative character.
One example of such a program is the North Sea Energy program (www.north-sea-energy.eu) in which over 30 organizations are collaborating on system integration of offshore wind and offshore oil and gas in the North Sea to grasp opportunities for reuse of existing infrastructure for CO2 storage and Hydrogen production.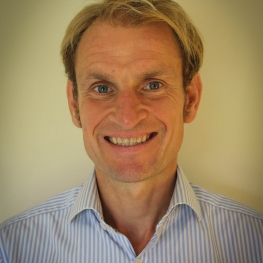 SNSEA Panelist - Gareth Russell Offshore Wind Development Manager, ABP, and representing THMA
SNSEA Panelist's:
Panel moderator: Rene Peters, Business Director Gas Technology, TNO Research, Netherlands
• Gareth Russell –Offshore Wind Development Manager, ABP, and representing THMA
• Mrs. Jacoba F. Bolderheij - CEO Port of Den Helder, and representing North Sea Energy Gateway organisation
• Sylvia Boer – Director, Amsterdam IJmuiden Offshore Ports
• Simon Gray – CEO, East of England Energy Group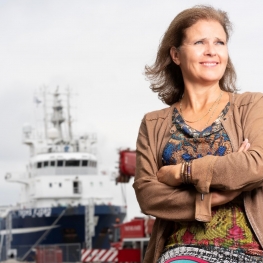 Jacoba F. Bolderheij - CEO Port of Den Helder, and representing North Sea Energy Gateway organisation
Jacoba heads the Port of Den Helder since 2016. At Port of Den Helder Jacoba is in particular responsible for strategic aqcuistition and business development to attract shipping and new businesses to Den Helder. Specifically Port of Den Helder is a logistics hub focussed on offshore activities including renewables and on ship repair and maintenance. She is an international business development professional with over ten years of international experience in the Middle East and Southeast Asia in both the public and private sector. She has a background in trade and foreign direct investment promotion. Jacoba holds a Masters degree in European Studies from the University of Amsterdam. She is married, has two teenage daughters, a dog and a cat. She cares for female empowerment and world-wide equal distribution of wealth.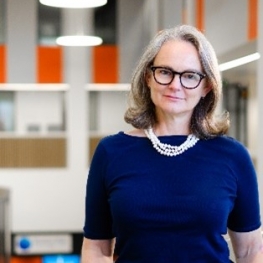 Louise Smith - Director, Aura
Louise Smith - Director, Aura
Louise is Director of Aura and its brand new Innovation Centre at Bridgehead near Hull, set in the heart of the Humber. Led by the University of Hull, Aura acts as a catalyst for collaboration, bringing together industry, SMEs, university, local & regional government and NGO partners to harness and drive innovation in the offshore wind and the wider low-carbon energy sector.
A linguist by training, Louise has spent most of her 30 year career in industry as a consultant on large energy projects, with a particular interest in issues and 'soft' risk management. She joined the Aura Team in 2016, working to build the Aura brand and reputation, consolidating its position in the region, nationally and internationally.
She is a strong advocate for the Humber, having spent the last 20 years working on projects in the region – for BP, Total, Ineos, Nippon Gohsei and Vivergo. She has worked on some of the largest and ground-breaking energy projects in the UK over the years, including carbon capture and biofuels.
Duncan Slater - International Trade Adviser with the DIT (Department International Trade)
Duncan has worked in his current role, as an International Trade Adviser with the Department for International Trade (DIT) In Yorkshire and the Humber for nearly 10 years, supporting businesses in developing and growing export sales in the Humber. Before that, he has gained extensive experience in business management since 1984, holding senior management roles including Sales Director and General Manager. He worked overseas for over 20 years in many countries, experiencing first hand different business cultures and industry sectors. This was followed by undertaking work in London, Wales and South Yorkshire.
He has an in-depth knowledge of domestic and international business operation, along with a full understanding of basic business practice and the key factors essential for developing business in this country and internationally.
In recent years, Duncan has led highly successful DIT trade missions to the Netherlands for businesses operating in the Renewable Energy sector and is a keen advocate of supporting all businesses both small and large to develop and grow in overseas markets.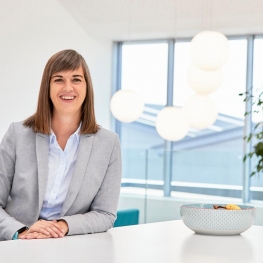 Emma Toulson – Lead Stakeholder Advisor, UK, Ørsted
Emma Toulson is the Lead Stakeholder Advisor for Ørsted in the UK. Working predominantly in the regions where Ørsted are developing, constructing or operating projects, she leads on engagement with regional and local government, skills, the supply chain and local communities.
Emma was a key contributor to the Offshore Wind Sector Deal leading on the 'Place: Clusters' element which aims to grow existing clusters and create more opportunities for investment and growth in regional economies across the UK.
Prior to joining Ørsted Emma worked for the Humber Local Enterprise Partnership as Sector Development Manager on secondment from WSP engineering consultancy. She was awarded the 2019 "Humber Renewables Champion Award" for her work over the years on the development of the Humber Energy Estuary.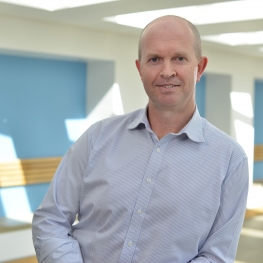 Ben George - General Manager - Humber
Ben is responsible for ORE Catapult's activity in the Humber region. His primary mission is to build UK PLC content in the offshore renewables supply chain through bringing a sharp focus onto Operations and Maintenance (O&M) and establishing the national Centre of Excellence in Grimsby – building on the Catapult's existing expertise and portfolio of O&M support.
Joining the Catapult team in 2019, Ben came from leading the Aura low carbon energy programme at the University of Hull. Before moving into renewables, Ben worked in military aviation in both Australia and the UK where he was involved in operations, training, capability development, programme management and technology development.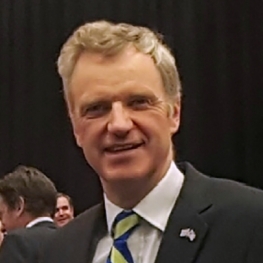 Charles Macdowell - UK Representative, City of Virginia Beach
Charles Macdowell has represented Virginia Beach and its wider region of Hampton Roads since 2002. He works with British companies to help them establish and grow their US operations.
Based near Ipswich, he is well connected in the offshore wind industry, and is a Founder Member of the European Foreign Direct Investment Association (EFDIA).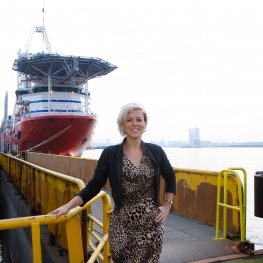 Sylvia Boer – Director, Amsterdam Ijmuiden Offshore Ports
Sylvia Boer – Director, Amsterdam Ijmuiden Offshore Ports
Sylvia holds a Master Degree in Business Administration from the Erasmus University in Rotterdam. Her maritime career started in 2007 at Holland Marine Equipment (HME) where she worked as an Export Manager. After which she became a Policy Advisor Export & Finance at Holland Shipbuilding Association ('Netherlands Maritime Technology' nowadays).
In 2012 Sylvia started as a Marketing Manager within Damen Shipyards Group and from September 2016 until the end of January 2020 she was their Head of Communications.
In February 2020 Sylvia started as Director of Amsterdam IJmuiden Offshore Ports (AYOP), an active association representing more than 100 companies, regional government bodies and research/education institutes active in offshore oil & gas and wind energy in the North Sea Canal region in the Netherlands.
Sylvia is also President of WISTA the Netherlands. Women's International Shipping and Trading Association (WISTA) is a dynamic and international networking organisation of women at management level positions in the maritime industry. WISTA International unites over 4,000 members in 50 countries.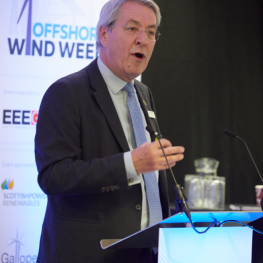 Simon Gray – CEO, East of England Energy Group
Having joined the East of England Energy Group (EEEGR) in June 2012, with a health and media background, Simon had a baptism of fire trying to cram knowledge of oil and gas, renewables and nuclear, understanding the main drivers of the supply chain behind these and the skills requirement for the sector.
EEEGR is a member-led trade representative and business development organisation with a key mission to be the source of new opportunities and knowledge to enable member companies to grow their businesses.
During his tenure at EEEGR the organisation has undergone a transformation delivering more opportunities for the supply chain, organising events, exhibitions and conferences on a scale not seen before in the region., Simon has also worked to try to raise the profile of the industry and the region with government, organising House of Commons receptions and ministerial visits.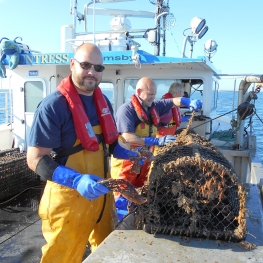 Mike Roach - Holderness Fishing Industry Group
Mike spent a former career in the Royal Navy specialising as both a weapons engineer on submarines and hydrographic surveyor on RN survey ships. On leaving the RN, he undertook his undergraduate degree at the Centre for Environmental and Marine Studies at the University of Hull studying Coastal Marine Biology.
On graduation Mike started employment as fisheries observer at Holderness Fishing Industry Group (HFIG) whilst also self-funding his PhD at the University of Hull. His PhD, awarded in 2020, focused on the impacts of an offshore wind farm on commercially important crustacean species, which aligned with the concerns raised by the fishing industry. He now leads the offshore research program of HFIG, whilst also acting in the capacity of crewman for the RV Huntress and relief skipper. He represents HFIG on several advisory panels and engages a wider audience to the concerns of our industry and the environment in which they work. His research interests focus on offshore wind and fisheries interactions and the biology and ecology of the target species of the fishery.
All tickets include access to the conference and exhibition on 21 & 22 April, 2021.
If you or your business are not already members of Team Humber Marine Alliance,
please contact THMA Operations Manager, Mary Green on +44 (0) 7590 963378
SPONSORSHIP AND EXHIBITION OPPORTUNITIES
There are a limited number of Sponsorship and Exhibition opportunities available at OWC2021
Raise awareness of your company
High calibre products and services
Informed and well-connected audience of offshore wind industry professionals.
EXHIBITION STANDS
£395 + VAT
ALL SOLD
There are sponsorship packages to suit all budgets, including Platinum Sponsor and Gold Sponsor
For an informal conversation and to find more information about what is on offer with Sponsorship, Exhibition and Advertising Opportunities, please contact THMA Operations Manager, Mary Green on +44 (0) 7590 963378
Access to the event
Full details of how to log on will be issued prior to the event.
Presented by

In partnership with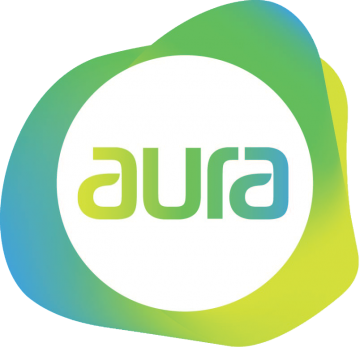 CONTACT US
Team Humber Marine Alliance – THMA Operations Manager, Mary Green
+44 (0) 7590 963378
Team Humber Marine Alliance,
Bridgehead Business Park North,
Meadow Road, Boothferry Road,
Hessle HU13 0GD
TEAM HUMBER MARINE ALLIANCE
This not-for-profit, privately operated business development organisation has a growing membership of over 200 companies.
THMA has a focus on the marine and offshore energy sectors based in Yorkshire, Humber and Lincolnshire region.
Established in 1996 as one of the main marine, maritime & offshore renewables organisations in the UK, THMA works in partnership with five local authorities, the Humber Local Enterprise Partnership and key academic institutions.
We have facilitated millions of pounds worth of new business for our members whilst organising overseas trade missions, networking events, exhibitions, workshops and conferences.
Team Humber is actively supporting skills development programmes and has an active and successful Maritime & Offshore Skills Group.
To find out more about THMA visit our website (opens in a new window)
KEY FACTS
Team Humber Marine Alliance – THMA Operations Manager, Mary Green
200+ member companies
17,000+ member employees
25 year old as an organisation and 10 year old as a not-for-profit organisation