OFFSHORE WIND CONNECTIONS 2022
Presented by Team Humber Marine Alliance
Offshore Wind Connections is back for 2022 at The Spa, Bridlington – a fantastic venue that has proved hugely popular in previous years. With an ideal combination of exhibition, networking and socialising spaces along with the coastal location, it promotes a 'get-away' atmosphere, allowing delegates to become fully immersed in all this exciting industry event has to offer.
The conference and exhibition has grown in stature to become one of the leading and best known UK offshore wind events, and OWC2022 will be the ninth year it has been held. It attracts hundreds of regional, national and international delegates, and provides invaluable information and contacts for companies that are well-established in the sector and for those looking to enter or diversify into the market. It is supported by a stellar cast of businesses, with Ørsted being the headline sponsor for 2022.
With massive new investments announced in the Humber region over the past 12 months, OWC2022 is a must event if you want to make contacts that count and get the latest on this rapidly evolving, vibrant sector.
The two-day event commences on the evening of April 27 with opening speeches from high profile guest speakers and the customary and enjoyable RenewableUK Connect event.
April 28 will continue with speakers, presentations and networking. Experts and industry figures including OEMs, government organisations, manufacturers, port operators, vessel owners and operations and maintenance service providers, will discuss the latest developments and provide updates on key projects. Full details will be released over the coming weeks, so please check the website from time to time for updates.
Why get involved?
With the Humber's freeport status and significant new investments announced over the last 12 months, OWC2022 will see many of the key players and supply chain companies getting together to reflect on the journey so far and to discuss the opportunities for the next few years.
High profile event which attracts regional, national and international delegates
Auditorium specifically for exhibitors and networking
Key industry speakers in the conference and theatre spaces
Network with hundreds of delegates from the UK and abroad
Converge on Bridlington and be part of the future of offshore wind!
OWC2022 EVENT PROGRAMME
Event Overview
This two-day event commences on the evening of Wednesday, April 27 with opening speeches and a RenewableUK Connect networking event. Thursday, April 28 will be a packed day of speakers, exhibiting and networking. As each speaker is announced, the itinerary will be added!
If you need any further information, please contact Mary Green, operations manager at Team Humber Marine Alliance on  +44 (0) 7590 963378 marygreen@thma.co.uk
Who's Attending
Orsted

RSM

Kestrel

Renewable UK

Cargo Store

Fulkrum

Sunbelt Rentals

Salfina Limited

PANOLIN UK Limited

Grimsby Renewable Partnership

Wind Energy Network

REACH plc

Boston Energy Ltd

Business Works Magazine

ORE Catapult

MMS Offshore Renewable Services Ltd

reNEWS

Commerce & Industry Magazine

Torque Solutions

Vestas

HOTA (Humberside Offshore Training Association)

Rope Access Trade Solutions

Tidal Transit / Louis Dreyfus Armateurs

Comtec Int

Kurt Fish Sales Limited

Rix Shipping Co Limited

ABP (Associated British Ports)

Cleethorpes Lettings

MAPA PR

Mindmap Productions

IRISNDT

Proeon Systems Limited

RWE

OPS Wind

Skanwear

Solis Marine Consultants

Semco Maritime

Clarksons Port Services

MCM Limited

Humber Access

Bolle Safety

BP PLC

Sievin Jalkine Oy

Film-Ocean (ROV Services)

Specialist Marine Consultants Limited (SMC)

Burns & McDonnell

HFR Solutions CIC

Forrester Boyd

Mascot International

Department for International Trade (DIT)

Carlbom Shipping Limited

Cleveland Fire Brigade Risk Management Services

Nord-Lock Group

Northern Powerhouse

Greens the Signmakers

Propeller Fuels Ltd

LSP Renewables

Royal Marines

HETA (Humberside Engineering Training Association)

Stowen Group

OEG Offshore UK Limited

Van Ameyde McAuslands

Windcat Workboats Ltd

Aero Healthcare

Portakabin Limited

Port of Tyne

Fristads Workwear

Turner Iceni Ltd

NOF

GLID (XceCo LTD)

GUH (Global Underwater Hub)

Andrew Jackson Solicitors LLP

Sparks Fund (University of Hull)

North Lincolnshire Council

TSCN (The Supply Chain Network)

HEY LEP

The University of Lincoln

Wilkin Chapman LLP

Best Service (Europe) Limited

Hydrosphere UK Ltd

My Pad Serviced

Oldham Engineering Limited

Peak Earth

Siemens Gamesa Renewable Energy

Acteon Geo-services

Petrofac

Royal HaskoningDHV

MRT (Marine Rescue Technologies)

Ellis Patents

Active Training Team Limited

Gibb Group Limited

OnSide - Horizon Youth Zone, Grimsby

Moventas Gears

Rotech Subsea

Terraocean Limited

Modal Training/Tec Partnership

Acta Marine Holding bv

Nautical Institute Humber

Doubletree by Hilton Hull

Mainprize Offshore Limited

Pennine Energy Resources

Systematic

Scarborough Borough Council

BlairWest

Mullion Ursuit Sioen

Innovair

Applus UK Ltd

Subsea 7

Village Hotel

Pentagon Freight Services

Peterson Energy Logistics
Day 1 : 27th April
Time

Details

16.00-18.00 REGISTRATION

27th April

Day 1 Offshore Wind Connections Connections Conference & Exhibition 2022 - 27 April

The event opens at 18.00 with opening speeches from high profile guest speakers and the customary and enjoyable RenewableUK Connect event.

The exhibition will also be open, allowing exhibitors, delegates and guests to mix and mingle.

Networking drinks (sponsored by RSM) and a delicious buffet supper will be available.  The bars in the main hall will be serving drinks until 21.30.  After that time, further networking will take place in The Gallery until late!  A very convivial evening is anticipated.

Our evening speakers include (in order of appearance)

Andrew Oliver – Chair – THMA

Stephen Parnaby OBE – Vice-Chair HEY LEP

Melanie Onn – Deputy Chief Executive – RenewableUK
Day 2 : 28th April
Time

Details

07.30-09.00 REGISTRATION

28th April

Day 2 Offshore Wind Connections Connections Conference & Exhibition 2022 - 28 April 2022

Day two commences with a light breakfast and refreshments.  The exhibition will be open and a further opportunity to network with speakers, exhibitors and delegates will be on offer before the conference begins at 09.00!

Our incredible line-up of the industry's best, include our keynote speaker, Duncan Clark.

In addition to the headline conference speakers in the main Theatre, we will also be holding Skills and Innovation Theatres.  These will take place in the Bay View and Harbour View rooms at The Spa.

09.00-9.15

28th April

Andrew Oliver - Chair, THMA

Opening plenary. The Team Humber Marine Alliance/Grimsby Renewables Partnership merger launch will officially take place.  The new organisation name and logo will be revealed!

9.15-9.30

28th April

Melanie Onn - Deputy Chief Executive -RenewableUK

Melanie will be speaking on the work of the OWIC (Offshore Wind Industry Council) and RenewableUK

9.30-9.45

28th April

Duncan Clark - Head of UK Region - Ørsted

Duncan is our Keynote Speaker!

09.45-10.00

28th April

BREAK

A short comfort and refreshment break between the first and second sessions of the morning.

An opportunity to visit exhibitors and chat to other delegates.

10.00-10.15

28th April

Pat Doody - Chair - Greater Lincolnshire LEP

Pat will provide us with an update of the work of the Greater Lincolnshire LEP.

10.15-10.30

28th April

Emma Toulson - Lead Stakeholder Advisor Ørsted

Emma Toulson will present the Humber Offshore Wind Cluster.  Developments and updates and how you can be involved.

10.30-10.45

28th April

Andrew Elmes - Head of Business Development, UK&I - Siemens Gamesa Renewable Energy

Andrew isn't able to join us in person,  but he has provided us with a pre-recorded update on Siemens Gamesa Renewable Energy, Humber and UK.

10.45 -11.00

28th April

Global Underwater Hub - Neil Gordon

Neil will be introducing people to the Global Underwater Hub and explaining why the GUH was created. His focus will be on underwater engineering and technology.

11.00-11.15

28th April

BREAK

A short comfort break.  Refreshments will be available.

An opportunity to mix and mingle with speakers and delegates.

Your  video advertisements will be showing on the screens at the venue throughout the event.

11.15-11.30

28th April

Associated British Ports - Andy Reay - Group Head of Commercial (Offshore Wind)

Update on on the Humber Freeports.

11.30-11.45

28th April

RSM UK - Richard Hall - Partner - ESG Consulting team at RSM and UK Head of Sustainability

Richard will be speaking about ESG (environmental, social governance) across the industry supply chain.

11.45-12.00

28th April

ORE Catapult - Ben George - Manager Humber

Ben will be talking about Clean Maritime Initiatives.

12.00-12.15

28th April

Ben Murray - Chief Executive - Maritime UK

12.15-13.15

28th April

LUNCH

A hot lunch with refreshments will be available.

The lunch break will provide a longer opportunity to network with speakers, colleagues and like-minded professionals from all sectors across the offshore and related industry.

13.15-14.15

28th April

The American Connection - A live link to the IPF being held in the US

A live link to our friends in the US will connect us to the IPF being held at the same time as our event.  Colleagues will join us for the American Connection.

https://www.offshorewindus.org/2022ipf/

13.15-14.15

28th April

Northern Power House/Department for International Trade will present Global Opportunities

Len Taylor will speak about the Northern Powerhouse and will introduce DIT senior representatives from around the globe.

Including presentations from:

Northern Powerhouse
Senior Trade Adviser Clean Growth – Northern Powerhouse – Germany
UK Department for International Trade's Director for Clean Growth and Energy Transition for Latin America and the Caribbean
Offshore wind and Hydrogen. Focus area would be broaden to APAC and ASEAN
Senior Trade Adviser, Northern Powerhouse – Africa

14.15.-15.30

28th April

Marc Adams - Supply Chain Manager Orsted and Graham Wright - Supply Chain Plan Manager RWE- What do we need to thrive? What does the future look like for offshore wind?

Presenters including Marc Adams and Graham Wright who will lead this session.

With contributions from:

Camilla Carlbom Flinn – Carlbom Shipping

Stuart Barnes  – ORE Catapult

Mandy Masters – Windcat Workboats

13.15-15.15

28th April

NEW to OWC - Skills Theatre - Leading speaker - Iain Elliott - Chief Executive - HETA

OWC2022 is launching a Skills Theatre to create a stronger focus on helping prepare for careers.

The Skills Theatre is being led by Iain Elliot of HETA who chairs the Team Humber Marine Alliance Maritime Skills Group, with support from Kerrie Jaquest of the Careers and Enterprise Company. Major employers and education providers are taking part along with students from regional schools and colleges.

Kerrie Jaquest said it was essential that influencers of young people were given the latest information on emerging and maturing sectors. "If we don't educate influencers, which include careers advisors and many more, we won't encourage a new generation, particularly with so many competing sectors to attract them.

"It's also about learning what is specifically needed by industry. We'll have an open dialogue about the difficulties in recruiting, and about the need for businesses to proactively engage with education providers."

Iain Elliot said: "Given that the region is home to the largest ports complex in the UK and a big stretch of coastline, the idea was to use OWC to engage better with careers advisors and show them the broad range of opportunities there are in the offshore wind and maritime sectors. It's excellent that so many employers are keen to be involved and we are very grateful to them."

Businesses and organisations involved in the Skills Theatre include headline sponsor Ørsted, RWE, Siemens Gamesa Renewable Energy, Maritime UK, HETA, Whitby Fishing School, University of Lincoln and HEY LEP.

13.15-15.30

28th April

NEW to OWC - Innovation Theatre - Leading speaker - Ben George - Manager Humber

OWC 2022 is launching an Innovation Theatre to create a stronger focus  to encourage companies to bring new ideas to market.

Ben George of conference sponsor Offshore Renewable Energy Catapult is organising the Innovation Theatre and said that the aim was to help 'demystify' the concept of innovation. "It is not a mythical beast and should not be intimidating," he said. "We will demonstrate that it's more often about improving products and services than inventing something radically new.

"Innovation is critical if we want to stay ahead and leverage the Humber's position as a world leader, particularly in operations and maintenance," he added.

The Innovation Theatre will be presented by the ideas sub-group from the Humber Offshore Wind Cluster and will include ORE Catapult,  and  the University of Hull.
OWC 2022 SPEAKERS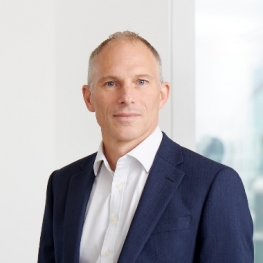 Duncan Clark - Head of UK Region Ørsted
Duncan Clark has headed up Ørsted UK since 2019. Duncan joined Ørsted in 2012 as Programme Director in offshore wind having spent 18 years in the UK energy industry, primarily in renewables and energy storage, including senior roles at RWE and The Crown Estate.
Duncan holds a Doctorate in Materials Science and Metallurgy and is a Chartered Engineer. He is a member of the Hydrogen Advisory Council to the UK Government, and of the Sustainable Markets Initiative Energy Transition task force, currently leading the Renewables Pace workstream.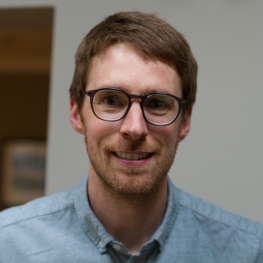 Marc Adams – UK Supply Chain Development Manager, Ørsted
Marc joined Ørsted in March 2021 to become the UK Supply Chain Development Manager with a focus on building UK supply chain capacity to support Ørsted asset projects globally.
Prior to that, Marc has over 15 years experience in enabling supply chains, supporting exports and attracting inward investment for the UK Government with a specific focus on offshore wind.
During his time as Head of Offshore Wind at The UKs Department for International Trade he played an active role in the early development of the Offshore Wind Sector Deal.
Marc is currently a member of the following industry related supply chain groups:
Renewable UK Supply Chain Group
Offshore Wind Growth Partnership Reference Group
Fit for Offshore Renewables Industry Advisory Group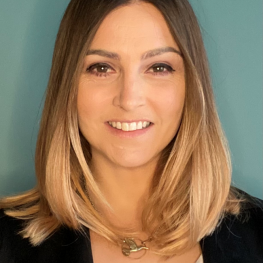 Melanie Onn - Deputy Chief Executive - RenewableUK
Melanie Onn joined RenewableUK in March 2020 as Deputy Chief Executive.
Her role includes helping RenewableUK's supply chain members to grow, and developing the skilled workforce the industry needs, including opening up wider areas of the sector to more women. She also leads on public speaking and media work.
Ms Onn was elected twice as Labour MP for Great Grimsby, serving from May 2015 to November 2019, including periods as Shadow Minister for Housing, Communities and Local Government and Shadow Deputy Leader of the House of Commons.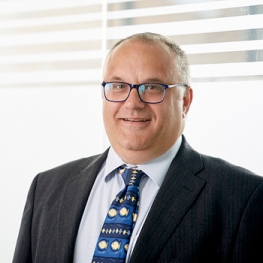 Andrew Oliver - Chairman of THMA and Partner at Andrew Jackson Solicitors LLP
Andrew is a trusted specialist in the field of marine law and commercial fisheries, both nationally and internationally. He advises on the sale, purchase and financing of vessels, licenses, fishing quota and fishing effort. Andrew also advises on marine environmental matters including pollution, environmental protection and marine spatial planning.
Andrew's regulatory expertise and experience means he regularly advises in connection with investigations carried out by local Inshore Fisheries and Conservation authorities, MMO, MCA and various other government departments.
He has been involved in offshore energy in all forms, especially in respect of vessel sales, purchase and charters, health and safety issues, and the interaction of the renewables industry with other users of the sea.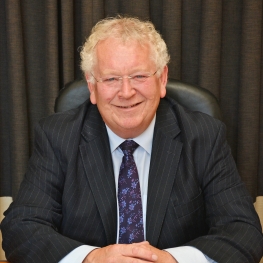 Stephen Parnaby OBE Vice Chair, Hull and East Yorkshire LEP
Stephen is Business Development Director at Wren Kitchens, where he has overseen the major expansion at its Barton site – doubling operations and creating 1,200 jobs.
He has also successfully created and developed a range of businesses from scratch – founding Cottingham Caravan Storage, with over 400 caravans onsite, while also operating and managing petrol filling stations in Hull, the East Riding and North Lincolnshire; setting up and running an intensive livestock business producing free-range eggs and supplying 1.5 million eggs to the retail market annually; and overseeing commercial, residential and holiday accommodation as landlord.
He was Leader of the East Riding of Yorkshire Council from its inception in 1996 until May 2019. Awarded OBE in 2008 for services to Local Government.
Previously Chair of Humber LEP 2020 - 2021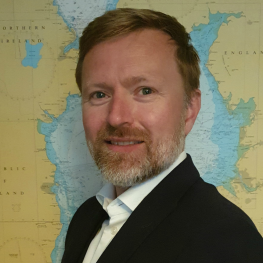 Andy Reay - Associated British Ports - Group Head of Commercial (Offshore Wind)
Andy Reay became ABP Head of Offshore Wind in October 2020. Prior to joining ABP, he held the role of Business Unit Manager at the DEME Group and has worked in Offshore Wind for the past 9 years. Andy has over 20 years of experience across sectors including power generation, oil & gas and chemicals. Andy is a former member of the Renewables UK Board and is now a member of the Aura Advisory Board established to deliver offshore wind sector development based around the Humber region.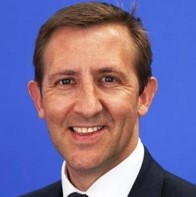 Andrew Elmes – Head of Business Development, UK&I - Siemens Gamesa Renewable Energy
Andrew represents Siemens Gamesa Offshore in UK and Ireland.
From a first career as a military engineer, Andrew joined Siemens Wind Power in 2007, project managing UK onshore windfarms as well as establishing the first UK project and construction teams.
After a brief emigration to Australia, he returned to Siemens in 2015 to manage the port and preassembly development for Siemens Gamesa's flagship Port of Hull facility. He then led the wind turbine team to deliver Scottish Power's East Anglia ONE offshore windfarm, on a project that saw the first scale deployment of 66kV electrical design, as well as completing through the outbreak of the CV-19 pandemic.
Andrew lives in Surrey with his wife and 2 young sons.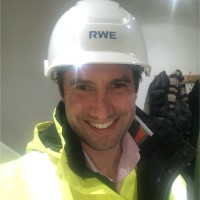 Graham Wright - Supply Chain Plan Mgr (Sofia) at RWE Renewables
Graham has 15 years working within the Offshore Wind Sector and is currently working for RWE as a Supply Chain Manager covering the live Sofia project in supply chain management along with supporting RWE's future pipeline of work.
He was previously employed by MPI Offshore Ltd (Installation contractor) and Saipem Ltd (EPCI Contractor), occupying a wide spectrum of roles within the firms, ranging from Procurement, Proposals Management, 3rd Party Tendering, Marine Logistics and Project Management and has been involved in the construction of numerous offshore wind farms both in the UK and North Western Europe, supporting renowned energy clients like Centrica, Vattenfall and E.on in achieving their project construction goals.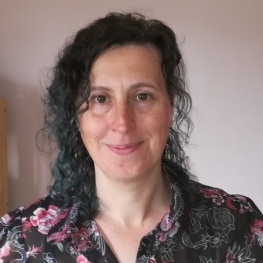 Katharine York - Chair, Grimsby Renewable Partnership and ORE Catapult, OMCE Manager
Katharine chairs the Grimsby Renewables Partnership, a members' organisation connecting the offshore wind industry with the local supply chain and community of Grimsby and the wider Humber region. She moved to the area in 2012, to take up a role in the operations and maintenance of what at the time were the only wind farms operated from Grimsby. Since then the industry has grown rapidly, with still more exciting growth to come. Her years in the industry have given her inside knowledge of what life is like for both owner-operators and OEMs, and an understanding of the practical difficulties for SMEs attempting to engage with the sector. In 2020 she moved to a role with ORE Catapult, to set up the Operations & Maintenance Centre of Excellence at the heart of the UK's largest offshore wind O&M hub.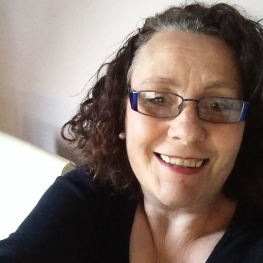 Lorna Wagner - Programme Manager (Careers and Outreach) - Maritime UK
Lorna joined Maritime UK from an FE College in Eastleigh in Hampshire where she managed the support services for six years including being the Careers Leader. Eastleigh was the first Technical and Professional College in the County to achieve the coveted Quality in Careers Standard under her tenure. She is a qualified careers adviser and a passionate advocate for helping people reach their potential through successful and satisfying careers.
As the Programme Manager (Careers and Outreach) she has responsibility for leading the careers activity of Maritime UK, working with employers and educators to promote the many exciting opportunities in the sector. She will be driving forward the programme of activity and supporting resources in a collaborative and coordinated way sharing best practice from around the regions. She is very much looking forward to actualising the outreach part of the role, visiting the regions, and seeing first-hand what activities are working best around the Country.
Lorna is based at Solent LEP in Portsmouth.
Update:
Ten months into the role Lorna has developed the national careers programme and published the strategic plan. We have established a careers professionals' network with over 270 members (nationwide) and an Industry Ambassadors network of over 100 maritime people, who have delivered maritime careers information to over 11,000 children!
The programme is gaining momentum and support from the sector, and a good level of interest form educators with outreach work happening in primary, secondary, FE and Universities. This would not be possible without the active participation from Industry professionals, and her presentation will focus on the careers programme and skills, as well as how Humber based maritime businesses can get involved in the programme.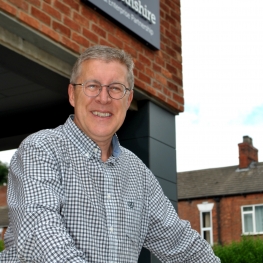 Pat Doody - Chair - Greater Lincolnshire LEP
Pat Doody was appointed Chair of the Greater Lincolnshire Local Enterprise Partnership in March 2020, having worked most recently as Area Director for NatWest Commercial Banking in Lincoln.
In this role he oversaw a team focusing on many of the sectors key to the Greater Lincolnshire economy such as manufacturing and technology, visitor economy, healthcare, agriculture and logistics.
Pat maintains an interest in education: he was formerly Vice-Chair of the Lincoln College Group and is an advisory board member of the University of Lincoln International Business School.
He enjoys walking, cycling and Welsh rugby and is a keen follower of Lincoln City FC whose recent successes mirror Greater Lincolnshire's growing ambitions. A passion for, and a belief in, what Greater Lincolnshire can achieve through its strong partnerships make this a highly rewarding role for Pat.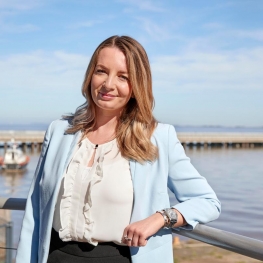 Lauren Little - Stakeholder Advisor for for Ørsted in Grimsby
Lauren Little is a Stakeholder Advisor for Ørsted in Grimsby and engages with key stakeholders about the transformational impact that the offshore wind industry is having on the town of Grimsby and the wider Humber region.
Ørsted currently operate 4 offshore wind farms from the East Coast Hub in Grimsby and are currently constructing the world's largest offshore wind farm; Hornsea Two. Raising awareness of opportunities, inspiring young people into offshore wind careers and communication with businesses, local government, membership organisations and education are big parts of her daily work.
Most recently Lauren supported the development of the Humber Offshore Wind Cluster prospectus and the £1million investment into the Youth Zone in Grimsby.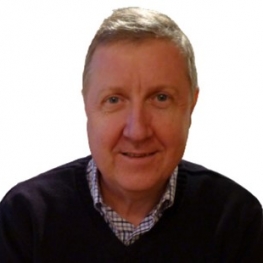 Len Taylor - Northern Powerhouse Sector Specialist Offshore Wind and Renewables
Len Taylor - Northern Powerhouse Sector Specialist Offshore Wind and Renewables
Len has over 15+ years' experience in the energy sector covering all aspects from offshore wind, biomass/biofuels, through to CCUS, and more latterly with hydrogen. He has held very senior roles during that time with many major companies such as AMEC, DONG Energy (now Orsted), and Whessoe Engineering (part of Samsung C&T).
Having had the experience of perspectives from the owner operator side as well as the major EPC side he has a unique experience with the very broad experience in the energy sector coupled with considerable international experience building up business in India, Malaysia, China, Bahrain and Libya.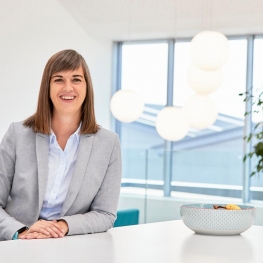 Emma Toulson – Lead Stakeholder Advisor, UK, Ørsted
Emma Toulson is the Lead Stakeholder Advisor for Ørsted in the UK. Working predominantly in the regions where Ørsted are developing, constructing or operating projects, she leads on engagement with regional and local government, skills, the supply chain and local communities.
Emma was a key contributor to the Offshore Wind Sector Deal leading on the 'Place: Clusters' element which aims to grow existing clusters and create more opportunities for investment and growth in regional economies across the UK.
Prior to joining Ørsted Emma worked for the Humber Local Enterprise Partnership as Sector Development Manager on secondment from WSP engineering consultancy. She was awarded the 2019 "Humber Renewables Champion Award" for her work over the years on the development of the Humber Energy Estuary.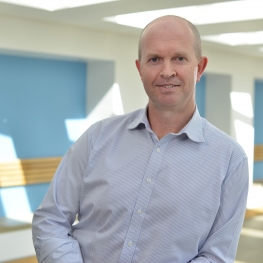 Ben George - General Manager - Humber
Ben is responsible for ORE Catapult's activity in the Humber region. His primary mission is to build UK PLC content in the offshore renewables supply chain through bringing a sharp focus onto Operations and Maintenance (O&M) and establishing the national Centre of Excellence in Grimsby – building on the Catapult's existing expertise and portfolio of O&M support.
Joining the Catapult team in 2019, Ben came from leading the Aura low carbon energy programme at the University of Hull. Before moving into renewables, Ben worked in military aviation in both Australia and the UK where he was involved in operations, training, capability development, programme management and technology development.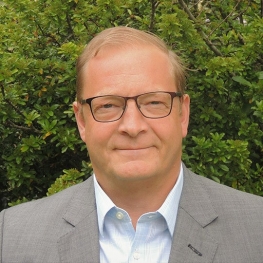 Richard Hall - Partner within the ESG Consulting Team at RSM UK and UK Head of Sustainability
Rich is a Partner within the ESG Consulting team at RSM and UK Head of Sustainability. He leads ESG and Sustainability projects across Strategy, Supply Chain, Risk, Performance, Governance, and Reporting & Assurance with sector experience spanning Construction through to Retail, including Energy and Offshore Wind.
Having specialised in ESG and Sustainability for many years, working across the globe and supporting everything from start-ups to Government Departments and International Brands, Rich will see a renewed focus on clients within the Offshore Wind capitals of the North East, Lincs and his home region of East Yorkshire in his recent move to RSM.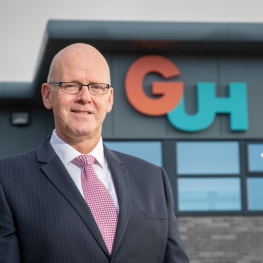 Neil Gordon - Chief Executive of the Global Underwater Hub
Neil Gordon is chief executive of the Global Underwater Hub (GUH) – an organisation playing a key role in the most far-reaching transformation of the UK energy industry. A seasoned and well-respected industry leader, Neil has more than thirty years' management experience in director and business development roles including more two decades working in the subsea industry.
Since his appointment as CEO of Subsea UK in 2011, Neil has played a leading role in discussions with industry stakeholders, Government ministers and departments about the future of the subsea industry and the support required to maintain its world-leading reputation. He's also played a significant role in leading the transition of the UK subsea industry to become recognised as a stand-alone industry operating in diverse range of sectors including oil and gas, offshore wind, marine renewables, defence, ocean science, subsea mining and aquaculture. In 2021, Neil successfully launched the Global Underwater Hub in 2021, a new strategically focused, intelligence-led organisation that will transform the UK's underwater industry into one of the largest and fastest-growing industries in the country.
Neil's early career gained him rich and varied experience in managing and developing business in India, the Middle East and Brazil. A former commercial diver, he went on to become the General Manager of the National Hyperbaric Centre where he developed the business streams, including; diving research and trials, hyperbaric testing, and saturation diving operations.
Having held several board positions, Neil is currently a Director of OPITO and the Offshore Training Foundation and a member of the OGA Supply Chain and Exports Task Group.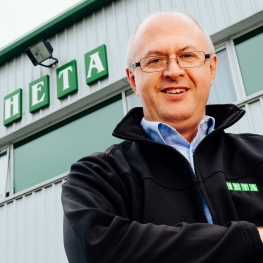 Iain Elliott - Chief Executive - HETA
Iain joined HETA in July 2014 as Chief Executive and is focused on developing the business and shaping the future of HETA.
Iain grew up in East Yorkshire and then served in the British Army. His career has consisted of working in Media and Information companies and latterly Further Education.
He began working in regional newspapers in Hertfordshire and Sussex moving across into trade magazine publishing. Before moving into education, Iain worked for the Press Association in London and East Yorkshire.
He changed career in 2003 when he took up a post in Further Education at colleges in Oxford and London and then moved onto HETA in 2014.
"I am passionate about vocational education and the impact it can have on the lives of young people and those already employed. The attraction of working for HETA comes from a desire to promote the high quality education and training that the company is renowned for combined with a strong sense of contributing to the Humberside region achieving long term economic prosperity"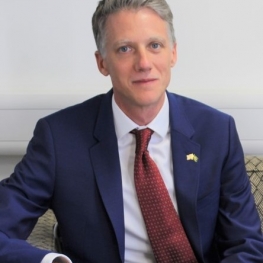 Tony Preston - UK Department for International Trade's Director for Clean Growth and Energy Transition for Latin America and the Caribbean
Tony Preston arrived in Rio De Janeiro in January 2020 to take up the roles of Deputy Consul-General and Deputy Director for Trade and Investment in Brazil. He is also the UK Department for International Trade's Director for Clean Growth and Energy Transition for Latin America and the Caribbean. Tony has previously undertaken diplomatic postings in Indonesia, Japan and Myanmar.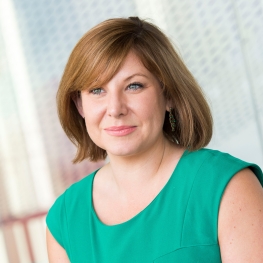 Laura Botham - HR Partner - Siemens Gamesa Renewable Energy
Laura Botham has been in post as a HR Partner at Siemens Gamesa, Hull Blade Factory since 2018. Prior to this she was a People Services Manager for Greencore Group UK.
Laura was born in Hull and is particularly passionate about working for a renewable energy leader in the centre of Hull. As an alumni of the University of Hull, Laura knows the importance of flying the flag for talent and education in the local area. Having been a member of the Humber LEP Skills and Employment Sub-Group for the last year, where only by focusing on reducing the skills shortages and gaps in the region can we create a true pipeline of talent. She also works closely with Ron Dearing UTC and the Humber Wind Cluster People & Skills Group, where she works alongside similar industries and education providers to raise productivity in Hull and East Yorkshire by facilitating a fully functioning local labour market; alongside creating a labour market with the right skills needed in the renewable energy sector.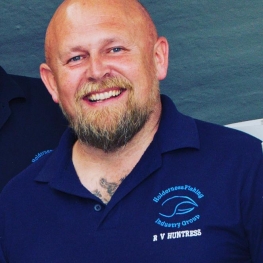 Jamie Robertson - Managing Director - Holderness Fishing Industry Group
Jamie began his career at sea as a deck hand on-board a commercial fishing vessel working in the North Sea off the Holderness coast, primarily fishing for Crab, Lobster and Whelks this is where he learned the trade and what it was like to be a shell fisherman.
in 2002 Jamie left the fishing industry and moved into the offshore sector, after a short period crewing on a semi-submersible drilling rig he accepted a position working on an emergency rescue and response vessel as rescue boat coxswain. Jamie progressed into the position of Bosun and gained vital skills in crew management and health and safety.
In 2013 Jamie started employment at the Holderness Fishing Industry Group (HFIG) as Marine operations manager and skipper of the RV Huntress, in 2018 Jamie accepted the position of Managing Director and now leads the team and has overall responsibility for HFIG and the groups commercial arm Marine Scientific Services Ltd.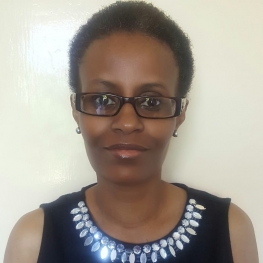 Yvonne Dusabe - Senior Trade Advisor, Northern Powerhouse |Africa
Based in Johannesburg, Yvonne Dusabe is Senior Trade Advisor - Northern Powerhouse - Africa.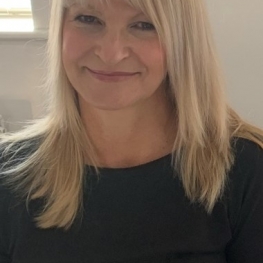 Mandy Masters - Business Development Manager - Windcat Worboats
Mandy is Business Development Manager at Windcat Workboats Ltd, one of the largest crew transfer operators in the offshore wind industry. She entered the industry over 11 years ago as CDM Coordinator (Construction Design Management) and holds both Bosiet and GWO certs which has enabled her to visit many offshore wind farms across Europe. She has been working in the renewable energy sector for 16 years, starting in onshore construction so equipped with the industry knowledge Mandy can offer a significant amount of relevant advice and guidance. Her current focus is to reduce operational cost whilst lowering carbon impact so is now heavily involved in Windcat's new Hydrocat – the World's first Hydrogen CTV.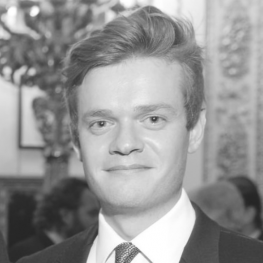 Ben Murray - Chief Executive - Maritime UK
Ben joined Maritime UK from a political consultancy. Prior to this he worked for the Labour Party as a campaign manager and ran the Labour deputy leadership campaign of Angela Eagle MP. He studied Politics at the University of Warwick and East Asian studies at City University of Hong Kong. Ben is a director of a digital communications agency.
He has responsibility for coordinating and leading the activity of Maritime UK, working with the National Council to implement its strategic plan including coordination and delivery of industry recommendations within Maritime 2050.
Ben is based at 30 Park Street in London.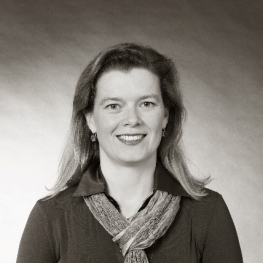 Camilla Carlbom Flinn, DL. - Chairman - Carlbom Shipping Limited
With a BA in International Business Management, and an MA in Broadcast Journalism, Camilla worked in Paris, London, and New York, before returning to the Humber and the Shipping sector in 2008.
Camilla was appointed Chairman of Carlbom Shipping Ltd, the family ships agency in Immingham. Following family tradition, she became Hon. Consul for Sweden, Hon. Consul for Finland, Chairman of the Humber Chapter of the Swedish Chamber of Commerce, and Council Member of the Swedish Chamber in London; actively promoting business and cultural connections across the North Sea, and within business in the Humber.
Camilla is a Deputy Lieutenant of the County of Lincolnshire, and is equally passionate about Lincoln Cathedral, the English Speaking Union, International Bomber Command Centre, the Danish Church in Hull: as well as her roles with the Hull & Humber Chamber of Commerce, as a Director of Team Humber Marine Alliance; and became the first woman elected onto the Federation Council of the Institute of Chartered Shipbrokers in London.
All tickets include access to the conference and exhibition on 27 & 28 April, 2022.
If you or your business are not already members of Team Humber Marine Alliance,
please contact THMA Operations Manager, Mary Green on +44 (0) 7590 963378
SPONSORSHIP AND EXHIBITION OPPORTUNITIES
There are a limited number of Sponsorship and Exhibition opportunities available at OWC2022
Raise awareness of your company
High calibre products and services
Informed and well-connected audience of offshore wind industry professionals.
EXHIBITION STANDS
£395 + VAT
ALL SOLD
There are sponsorship packages to suit all budgets, including Platinum Sponsor and Gold Sponsor
HEADLINE SPONSOR
ALL SOLD
BESPOKE SPONSOR OPPORTUNITIES ARE ALSO AVAILABLE
For further information please contact Mary Green.
For an informal conversation and to find more information about what is on offer with Sponsorship, Exhibition and Advertising Opportunities, please contact THMA Operations Manager, Mary Green on +44 (0) 7590 963378
How to find The Spa, Bridlington
The Spa, Bridlington is easily accessible by both road and rail, with Bridlington railway station and a host of town centre car parks all within 10 minutes walk of the venue.  The Park & Ride will also be operating.  Please see below for map.
Directions by road:
South Marine Drive, Bridlington YO15 3JH
From the South and West, take the M62 Eastbound to junction 36, then the A614 to Bridlington. Follow signs for The Spa/South Beach.
From the North, take the A1 to A19/A166 (inland route) or A171/A165 (coastal route).
Directions by rail:
Bridlington is on the East Coast line, which offers connections from Hull and York to all other destinations throughout the country. On arrival, turn right out of the station and cross the coach park onto Hilderthorpe Road. Go straight across and along New Burlington Road until the junction with West Street. Turn left and then right onto Neptune Street. The Spa, Bridlington is visible straight ahead.
Please click below for map of Park & Ride.
Park and Ride Bridlington (pdf 2.8mb opens in a new window)
Presented by

CONTACT US
Team Humber Marine Alliance – THMA Operations Manager, Mary Green
+44 (0) 7590 963378
Team Humber Marine Alliance,
Bridgehead Business Park North,
Meadow Road, Boothferry Road,
Hessle HU13 0GD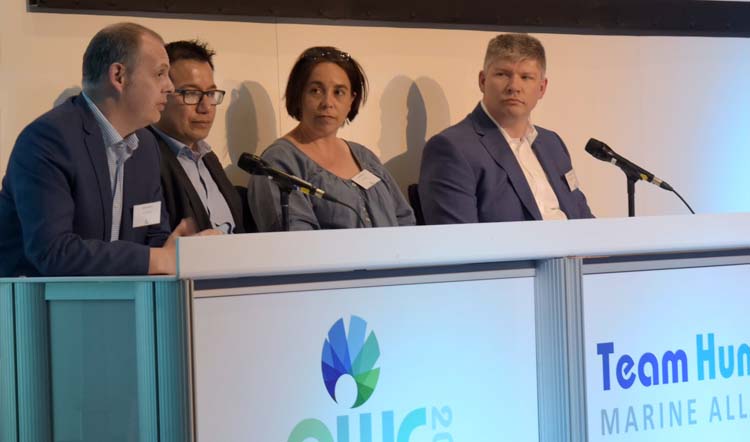 Team Humber Marine Alliance
Team Humber Marine Alliance is a driving force in the Humber region's growth as an offshore wind player. Its influence extends to central government and world-leading OEMs, and it has formed partnerships with areas that are in the earlier development stages of the offshore renewables market – in particular, East Coast USA.
It was established in 1996 and is now a leading UK maritime & offshore renewables organisation with more than 200 members providing full supply chain capabilities, including in commercial shipping, marine engineering, support vessels, specialist health & safety and ports & logistics.
Team Humber Marine Alliance works in support of this vast array of skills and expertise, promoting it regionally, nationally and globally and generating major opportunities and business for members. It provides expert advice, brings companies together to collaborate on joint ventures and supply chain opportunities, lobbies the government and represents members at key UK and European conference and exhibitions. It also hosts and organises overseas trade missions and numerous events, including its flagship annual Offshore Wind Connections conference.
To find out more about THMA, click here
KEY FACTS
Team Humber Marine Alliance – THMA Operations Manager, Mary Green
200+ member companies
17,000+ member employees
25 year old as an organisation and 10 year old as a not-for-profit organisation