OFFSHORE WIND CONNECTIONS 2017
OWC2017 is a 'must attend' event for all those interested in this growing market.
Offshore Wind Connections (OWC) 2017 will be the fifth Team Humber Marine Alliance (THMA) annual offshore conference. Attracting regional, national and international offshore wind delegates, the conference is on Thursday, May 4, at the Bridlington Spa, with a pre-conference networking supper with RenewableUK on 3 May.
UK and international thought leaders and key industry figures will discuss recent industry developments and the increasingly positive outlook for the future.
Wind farm developers, owners, industry trade bodies and companies along the length of the offshore wind supply chain will be attending. The focus of OWC2017 is on the Yorkshire and the Humber region, which is at the epicentre of the offshore wind industry, and where billions of pounds are being invested in offshore and onshore infrastructure.
Organised by Team Humber Marine Alliance (THMA) and supported by East Riding of Yorkshire Council, this is the perfect time and place to assess what our region has to offer. Three of the UK's largest wind farms and 80 per cent of all North Sea offshore wind farms are on our doorstep, while 60 per cent of the entire European offshore wind project to be built by 2020 are within 12 hours vessel steaming time.
OWC2017 is devoted to delivering business intelligence by creating opportunities for knowledge sharing and business networking
throughout the day.
Opportunity to attend the RenewableUK pre-conference networking reception on 3 May.
OWC2017 EVENT PROGRAMME
Thought leaders and key industry figures will discuss the latest developments in the industry including updates on key projects from developers, government organisations, manufacturers, port operators, marine support, vessel owners and operations and maintenance service providers.
The morning session with contributions from guest speakers will be followed in the afternoon by seminars and workshops on specific subjects.  The late afternoon event will see a further chance to network.
With views along the coast to the Westermost Rough Wind Farm, The Bridlington Spa is a very fitting setting for OWC 2017!
Offshore Wind Connections 2017 Programme
08.00

Registration - Welcome breakfast and networking.

09.15

Conference Welcome - Blair Jacobs

09.20

Conference open - Mark O'Reilly, CEO & Chairman Team Humber Marine Alliance

09.30

tbc

10.00

Hugh McNeal - Chief Executive RenewableUK

10.30

Coffee & Networking

11.00

Claus Muller, DONG Energy - Project Director Race Bank Offshore Wind Farm

11.30

James Cotter - Project Director, Triton Knoll Offshore Wind Farm

12.00

Q&A Panel

12.30

Lunch & Networking

14.00

Cost Reduction - Ray Thompson, Head of Business Development, Siemens Wind Power

14.30

Guest Panel - International Markets & Opportunities - Denmark, USA, Netherlands

15.00

University of Hull - Project Aura

15.30

Guest Panel - Subsea developments

16.00

Conference reception
OWC 2017 SPEAKERS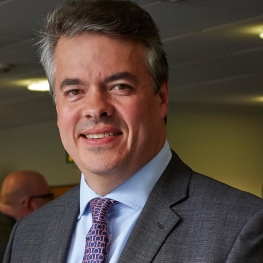 Blair Jacobs - OWC 2017 Conference Facilitator
Blair Jacobs is a freelance Broadcaster, producer, voice-over and media-trainer based in the East Riding of Yorkshire, England. Since 1994, Jacobs has been working mainly for the BBC, producing and presenting radio programmes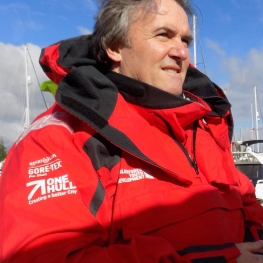 Mark O'Reilly - CEO & Chairman, Team Humber Marine Alliance
Mark, a seasoned Industrialist, has over 25 years experience in the Industrial/Engineering sector with significant UK and International expertise of Strategy, Business Development, Marketing and Export. He is a member of the Regional Advisory Board for EEF The Manufacturers' Organisation, Humber LEP Marketing Group, Director & Chair of Employer Engagement at Humber University Technical College (Engineering & Renewables) and a Governor at North Lindsey College.
For the past 8 years, Mark has been focused on the Marine & Offshore industries particularly around opportunities in the "Offshore Wind" sector endeavouring to involve local and regional companies in the supply chain. He has grown Team Humber Marine Alliance into a self-sustaining Business Development organisation with over 200 member companies.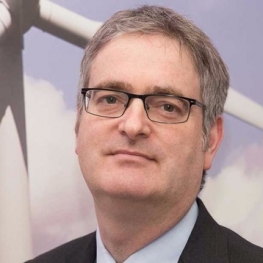 Hugh McNeal - Chief Executive, RenewableUK
Hugh McNeal took up his post as Chief Executive of RenewableUK in April 2016. Before this, he spent a substantial part of his career as a senior civil servant, most recently as Director of Change at the Department of Energy and Climate Change. His other roles have included Chief Executive of the Office for Renewable Energy Deployment at DECC, and Deputy Director of Low Carbon Business at the Department for Business, Innovation and Skills.
He was educated at the London School of Economics and Harvard University where he also taught from 1995 to 2000.
Hugh was on the Board and then Chair of Equinox, a charity providing services to people seeking to overcome alcohol, drug and mental health problems, from 2002 until 2012.
He lives in south London with his wife and young son.
Claus Muller - Project Director, DONG Energy Race Bank Offshore Wind Farm
`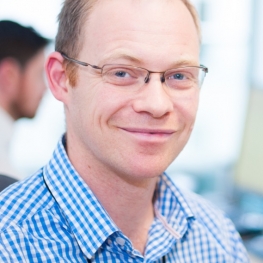 James Cotter - Project Director, Triton Knoll Offshore Wind Farm (Innogy & Statkraft)
James has expansive knowledge of the renewables industry, having worked in the sector for over 10 years. During that time he has gathered significant experience across the full lifecycle of assets, seeing projects through from development into their Operations & Maintenance phase.
James has worked at the heart of the cleaner sector with a number of Europe's leading renewables companies, including Centrica, RWE and Statkraft. During this time he has held responsibilities for the asset operations of renewables portfolios which have consisted of both onshore and offshore wind farms. James' wealth of knowledge encompasses the commissioning, Operations & Maintenance set up, and the enduring organisation, including taking the 194MW Lynn and Inner Dowsing Offshore Wind Farm from commissioning and into its operational phase.
James is now focusing on the full lifecycle of the Triton Knoll Offshore Wind Farm joint venture partnership project, managing the development and feed-stage of this large and complex project, through the Government's Contracts for Difference frame work.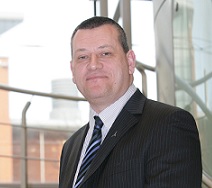 Ray Thompson Head of Business Development - Siemens Wind Power Ltd
Ray Thompson is Head of Business Development for Siemens Wind Power in the UK. This varied role includes a wide range of business development, stakeholder engagement activities and supporting the development of UK supply chain content.
With over 30 years experience in the engineering and energy sectors, Ray has worked in transmission & distribution, fossil generation and renewables in both public and private sectors roles.
tbc, University of Hull
`
All tickets include access to the conference and exhibition on May 3-4, 2017.
If you or your business are not already members of Team Humber Marine Alliance,
please contact THMA office manager, Mary Green on 01482 485271
SPONSORSHIP AND EXHIBITION OPPORTUNITIES
There are a limited number of Sponsorship and Exhibition opportunities available at OWC2017
Raise awareness of your company
products and services with a high calibre
informed and well-connected audience of offshore wind industry professionals.
EXHIBITION STAND
£350 + VAT
Sponsorship packages to suit all budgets, including Platinum Sponsor and Gold Sponsor
For an informal conversation and to find more information about what is on offer with Sponsorships and Exhibition packages, please contact THMA office manager, Mary Green on 01482 485271
GETTING THERE
How to find Bridlington Spa, the venue for Offshore Wind Connections 2016
Bridlington Spa is easily accessible by both road and rail, with Bridlington railway station and a host of town centre car parks all within 10 minutes walk from the venue.
Directions by road:
From the south and west take the M62 eastbound to junction 36, then the A614 through the Wolds to Bridlington. Follow signs for The Spa/South Beach.
From the north take the A1 to A19/A166 (inland route) or A171/A165 (coastal route).
Directions by rail:
Bridlington is on the East Coast line offering connections from Hull and York to all other destinations throughout the country. On arrival turn right out of the station and cross the coach park onto Hilderthorpe Road. Go straight across and along New Burlington Road until junction with West Street. Turn left and then right onto Neptune Street. Bridlington Spa is visible straight ahead.
Please click below for maps.
Park and Ride Bridlington (pdf 2.8mb opens in a new window)
How to find Bridlington (pdf 3.2mb opens in a new window)
How to find the Spa and parking (pdf 1.5mb opens in a new window)
CONTACT US
Team Humber Marine Alliance – THMA office manager, Mary Green
01482 485271
Team Humber Marine Alliance,
Wykeland House,
47 Queen Street,
HULL HU1 1UU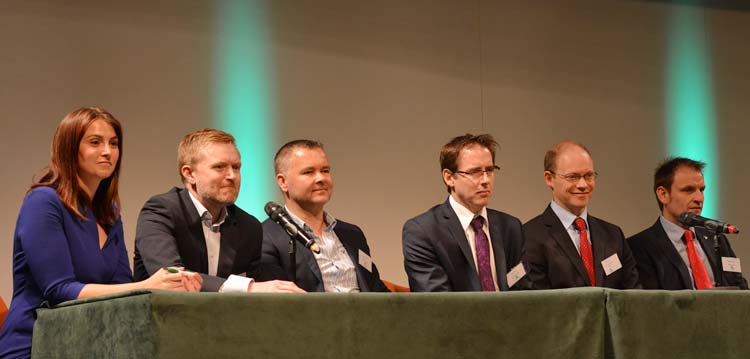 TEAM HUMBER MARINE ALLIANCE
About THMA
This not-for-profit, privately operated business development organisation has a growing membership of 200 companies.
THMA has a focus on the marine and offshore energy sectors based in Yorkshire, Humber and Lincolnshire region.
Established in 1996 as one of the main marine/offshore renewables organisations in the UK, THMA is supported by five local authorities, the Humber Local Enterprise Partnership and key academic institutions.
We have facilitated millions of pounds worth of new business for our members whilst organising overseas trade missions, networking events, exhibitions, workshops and conferences.
Team Humber is actively supporting skills development programmes and is a contributor to the new Humber UTC specialising in Renewables and Engineering.
To find out more about THMA visit our website (opens in a new window)
KEY FACTS
Team Humber Marine Alliance – THMA office manager, Mary Green
200+ member companies
17,000+ member employees
20-year-old not-for-profit private member organisation
Green Port Growth Business Support framework partner
Humber Renewables official exhibition organiser – (with the Humber LEP)
Humber Renewables Champion 2014 - Mail Media & News
Affiliate partner of EEF The manufacturers' organisation